Takeaway, Theatre Royal Stratford East
Published:

Thursday, July 7, 2011 8:50

| Review by:

Uchenna Izundu

|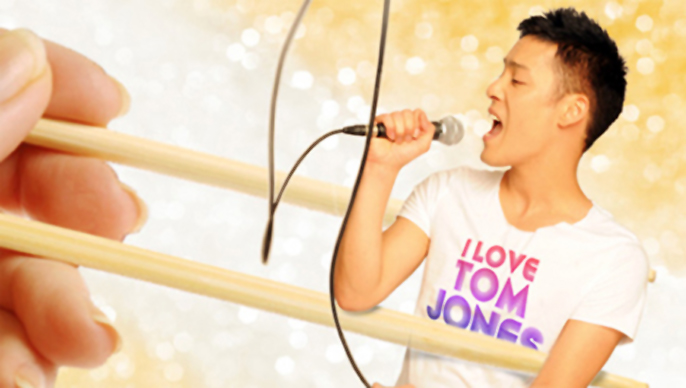 Theatre Royal Stratford East has produced fun and feisty black British musicals that transferred to the West End with The Big Life, and The Harder They Come. Both of these I saw four times and brought friends with me on each occasion. The acting was strong, the songs jiving enough to buss a move to, and the stories had a magic touch that I just had to spread the word. So, there is space for a musical focusing on the British Chinese experience, which is ignored or side-lined in the mainstream. Takeaway attempts to do this through the story of Eddie (Stephen Hoo) whose dilemma is running his father's takeaway shop or chasing his Chinese Tom Jones X factor dream.

It's a recognizable thread of the immigrant experience – how parents hope their children will improve on what they have established, particularly through education. What the writers and creative cast appear to do is to explode every pervasive stereotype and myth about a British Chinese boy, whip it up in awkward situations, and then throw it right back in the audience's face. So Eddie is over-sexualized with two girls on the go, un-academic because at 21 he's still trying to pass his A-levels, and loud because he's always telling the audience about what he's thinking. Then we learn later that Eddie is bisexual. However, despite this relationship with the audience, Eddie is not charming; he is manipulative, whiny, and needy and it's difficult to empathize with his problems. Moreover, Hoo is not the strongest singer and this is emphasized against the supporting cast, particularly Gloria Onitiri.

The ethnically diverse chorus are humorous in supporting him. Shelley Williams who plays the guardian angel, post woman and other cameos, delivers some catty dialogue that outshine the rest of the cast. That's not to say there aren't funny one liners such as Eddie's quip that looking at the Chinese population of over 1 billion it's clear the Chinese love sex which is why the government had to introduce the one child policy. However, with double entendres and high spurts of energy, Takeaway veers wildly between pantomime and farce.

If you are conservative in nature then this production is not for you as there are plenty of pelvic thrusts, sexual gyrating, and un-politically correct comments with Eddie remarking that the Chinese have smaller eyes and so smaller dreams that left me wondering – where are they going with this? Sometimes these techniques are effective for the shock factor or to reconsider a stereotypical view but a different impression is left altogether with questionable lyrics as Sheila, Eddie's black girlfriend, singing that blacks are too slow, whites are too fast, need a yellah man to make it last. As a story about personal transformation and identity, the concept of a Chinese Tom Jones is interesting as Eddie describes him as the "blackest white man in showbiz" with over 100 million in record sales.

Unfortunately the ideas are not well executed, the script isn't tight, and the music did not leave me bopping in the aisles. This is a disappointing offering from Theatre Royal Stratford which has produced previous runaway musical successes.
---
Info: Takeaway is at Theatre Royal Stratford East until July 9, 2011 | www.stratfordeast.com