Othello, Riverside Studios - review
Published:

Wednesday, January 22, 2014 9:58 PM

| Review by:

Lloyd Lewis-Hayter

|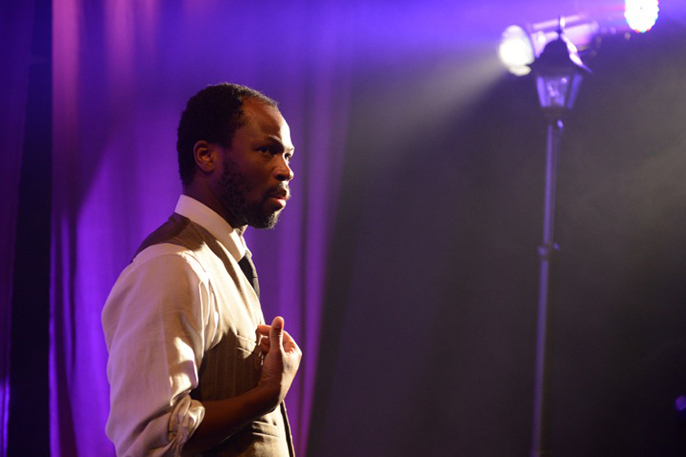 It has become the norm for theatre graduates to set up their own companies. Whereas some small companies such as Forced Entertainment and Punch Drunk have gained great followings, many new theatre companies struggle to stand out amongst the others.
Bring forward Orangutan Productions. Presenting their first production, the company has gone down the educational route with a shortened version of Othello running alongside school workshops and Q&As. To add another dimension to the play and maybe to draw in a larger audience, essences of Film Noir have been combined into the piece.
Seeing the clear similarities between the themes of tragedy, jealously and revenge in both Othello and Film Noir, director Rebekah Fortune has clearly ran with the idea as a dramatic 1940s feel leaks from the programmes, set and costumes.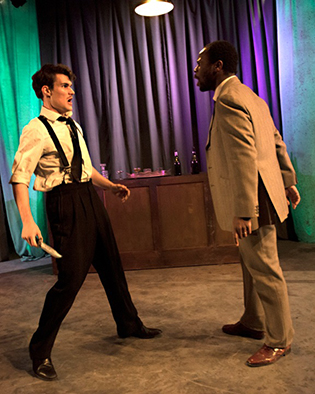 While Set Designer Libby Todd uses a variety of hanging fabrics to emphasize the low key lighting typical of Film Noir, there were no signature venetian blind shadows. A simple stage block becomes the main focus of the set acting as a bar, work top and bed across various scenes. The lighting and set could have been more exciting, however this is easily forgotten as the fast paced plot gets in to swing.
Perhaps not wanting to prove cliché, actor's regional accents are kept however this almost makes the American 1940s set and costume seem out of place. Enhanced greatly by his costume, Peter Lloyd's arrogant Northern Iago brings to mind a corrupt 1940s detective rather than a Film Noir villain. An element of Film Noir which does tie in well with Othello is the black and white portrayal of the female characters. The casting falls in to place superbly as a whole but with the female characters especially, as Gillian Saker's honest and innocent Desdemona has every member of the cast and audience wanting to either propose to her or be her by the final scene.
With gender and sexism being the themes brought to the forefront of this production, the topic of race disappointingly falls in to the background. Being a play with one of the first Black protagonists in Western literature, the play brings to light many questions and issues which should be too important to brush over for a production aimed at students.
Don't let the target audience put you off seeing this show though. Stefan Adegbola's Othello is a solid performance and the shortened script makes this an enjoyable and easy Shakespeare experience.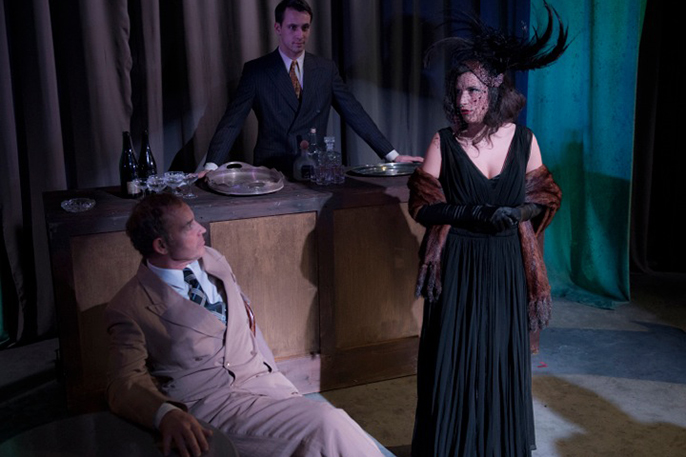 Info: Othello is at Riverside Studios until Saturday 8 February. Book tickets
Related links