Othello, CLF Art Cafe, Peckham
Published:

Wednesday, January 30, 2013 15:43 AM

| Review by:

Tian Glasgow

| Afridiziak Star Rating: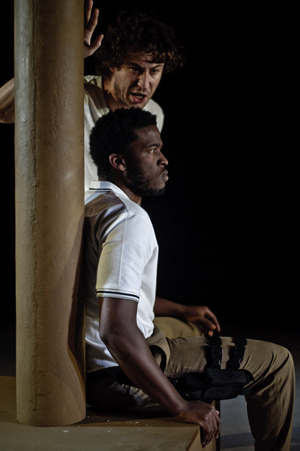 The essence of Othello is in the belief that a wise and highly respected soldier can be lured into murderous rage by jealousy alone - this fatal flaw is exposed by the conniving Iago, resulting in the tragic death of his beloved wife Desdemona. Crucial to this tale is that the 'flaw' is not obvious like pride or arrogance but is emphasised in action; for as in war it's Othello's willingness to act decisively on reports rather than investigation. Though to fall so far, Othello must have his faith in Desdemona, his belief in his own judgment and his trust in Iago betrayed all at once. Anthony Green's directorial debut goes a long way to portraying the many facets of this tragedy.

In this production, the cast all put in committed performances that are based on a good knowledge of the text. Jack Johns gives a fantastic lead performance as an insidious Iago; comic and beguiling but with flashes of real malice. Meanwhile, Zackary Momoh has a strong presence as Othello and portrays his inner conflict with a resolute pride. The chemistry between the two makes for the play's best scenes, as Iago plants the seed in his master's mind and eagerly awaits the fruit of his schemes.

The use of a young cast brings an energy and fizz especially to the comic moments, but it can also be to the play's detriment. An excellent build of tension and tone was created in the poignant scene where Emilia (Izabella Urbanowicz) prepares Desdemona (Harriet Green) for bed.
Anthony Green's directorial debut goes a long way to portraying the many facets of this tragedy.
But the gravity of the play proved unsustainable for the ensemble as the death of Desdemona brought forth skittishness rather than a confident portrayal of the grave circumstances. Yet still, this is a highly recommended watch as Green has kept his focus on the performances, which are fiery and sincere.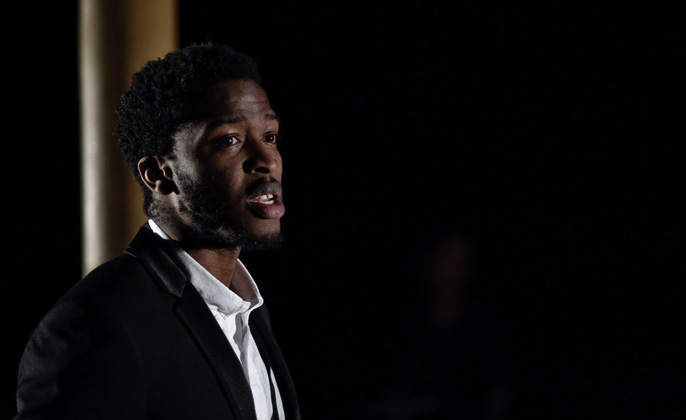 Related links