Cirque Du Soleil, Kooza, Royal Albert Hall, London
Published:

Thursday, January 10, 2013 11:19 AM

| Review by:

Victoria Woode

|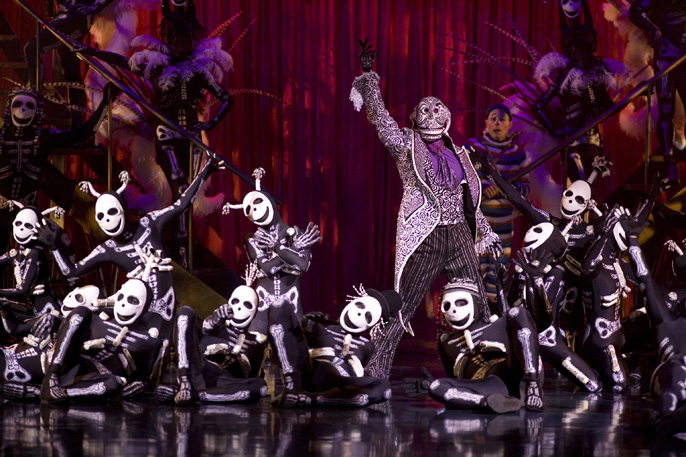 Cirque Du Soleil are an international entertainment company that bring the circus to you in each and every way and they are back in London with Kooza. This production loosely tells the story of a displaced, naïve clown. The performance features trapeze acts, acrobats, contortionists and tight-ropewalkers... But not just walking... Cycling on a tight rope without a harness over 30ft high. Brave and brilliant.
"Every movement of the show was incredibly precise and delicate".


My favourite part of the stage wonders were a trio displaying body contortions yet maintaining to move with pure grace.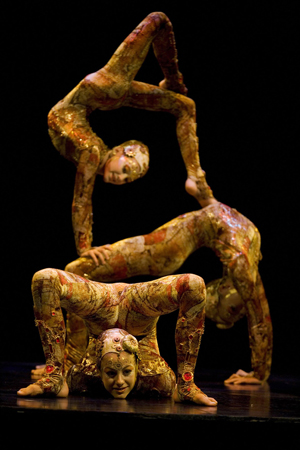 Every movement of the show was incredibly precise and delicate. A question did spring to mind at the sight of this 'where do they find so many double jointed people?'.

Kooza is one of the few Cirque Du Soleil shows that sticks to traditional aspects of a circus but exaggeration make it even more unique. The talent on stage would more than rival any Olympic athletes.

Non-traditional clowns were placed throughout the performance providing laughter for adults and children alike. There is some raucous adult humour at times; a few of these one-liners are beyond risqué.

Another highlight were the death-defying stunts such as 'The wheel of death', this resembled a life-sized hamster wheel, suspended over 30ft in the air. Somehow this was used as a treadmill/gymnasium for the acrobats. At times I wasn't sure if I should look for fear of seeing one of the manoeuvres going tragically wrong, but of course this didn't happen the cast are truly magnificent.

Note to self - do not try any of the above at home. If you haven't had the pleasure of watching Cirque Du Soleil in the past I recommend that you hurry up and buy some tickets whilst you can.
Info: Kooza will be at the Royal Albert Hall until February 14, 2013.