Afridiziak Theatre News Review:
Suffocation by Arinze Kene, Oval House Theatre
Published:

Monday, January 17, 2011 11:43 AM

| Review by:

Alicia Adejobi

|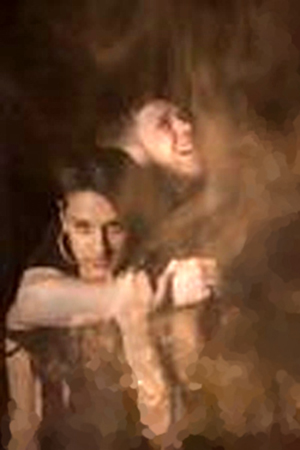 He is currently most recognisable as the uneducated, bad boy Connor from BBC 1's EastEnders. Fortunately, Suffocation is evidence that Arinze Kene has far more talent than his tearaway character.
Suffocation – part of 33% London 2011 - may seem like a simple, seen-it-all-before type of play – a drinking game among friends gone terribly wrong. It is in actual fact, much more intelligent and twisted than that and leaves you hanging in suspense until the very last moment.
The story focuses on a group of young friends who gather at a house for a birthday celebration, but get more than they bargained for when events take an unexpected and drastic turn. Secrets are revealed, friends turn against friends and lives are changed forever, making for a very dramatic night.
The one act play – written by Kene – has the perfect balance of humour and serious drama. Starting off light and funny, the play gradually develops into a gut-wrenching thriller filled with twists and turns. Each cast member moulds into their characters with ease and are entirely convincing in their roles.
Kene is a creative and imaginative playwright who has put the best of his talents to use with Suffocation. The standard of both the writing and production are superb and it's clearly understandable why Kene is a nominee for Most Promising New Playwright at this year's Off West End Theatre Awards.
Suffocation is an entertaining, intense and gripping play, leaving no doubt of the success of Kene's future in both acting and as a playwright.
---
Related links
Afridiziak Theatre News interview with Arinze Kene, Estate Walls
Afridiziak Theatre News interview with Arinze Kene, Been So Long