Flawless - Chase the Dream, Royal Festival Hall
Published:

Monday, January 17, 2011 10:58

| Review by:

Havana Wellings-Longmore

|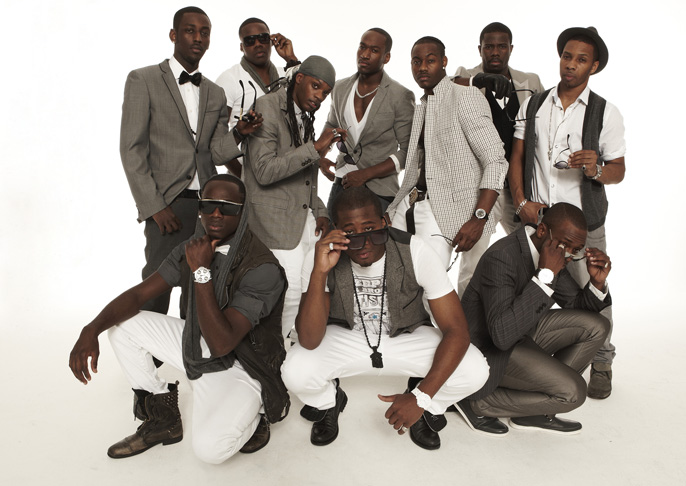 The snow could not keep the crowds away from the Southbank as anticipation was high for the first production by Flawless. The 10-strong dance group's fans from the show Britain's got Talent were out in force, as were the hundreds of young dance crews and clubs from all over the UK. Street dance has had an increase in interest due to the numerous Dance competitions and shows on TV, Flawless and others have inspired millions to take up dance and help proved that street dance appeals to the mainstream. The Royal Festival Hall was packed with young and old of all races and Flawless did not disappoint any of them.

They opened with the style of dance they are famous for, short routines, high energy acrobatics and the unique Flawless finish. The show was a showcase for the groups talents made up in three parts that proved the boys could keep up with the current hip-hop dance shows touring the UK. The first part was a series of short competition style routines that have helped the group win many awards in the past, followed by the storytelling dance section and ending with a tribute dance section. The group used the storytelling section to explore an array of issues including identity and consumerism, and the tribute section to pay homage to Michael Jackson, 80's funk and Disco and 1920's lindy hopping. The routines were beautifully performed and simulated a range of emotions for the audience. My favourites were the Mirrors dance, and the Hoddie vs. Suit battle both of which looked at identity and the crisis faced by young Black men in Britain.

The dance in the show was enhanced by the amazing musical score produced by the group member Neo and DJ Walde, whose attention to details and excellent selection of music gave the audiences the treat of a range of classic hits in the last 50 years. Flawless were dancing to swing and jive music as well as jazz and soul, demonstrating their ability to bring hip hop moves to any music of Black origin.

Audiences at the Flawless show were not idle, not only were audience members' dancing in the aisles to the entrance and interval music but on each audience member's seat was a pair of white gloves, and after the interval we were given our own routine to do!

In this show Flawless prove that street dancers are as talented, skilled, athletic and professional as classical dancers. It was fantastic to see that street dance is now as welcomed on stage as on street corners and community centres.