The Mistress Contract – review
Royal Court Theatre
Published:

Tuesday, February 11, 2014 11:15 PM

| Review by:

Lola Kotey

|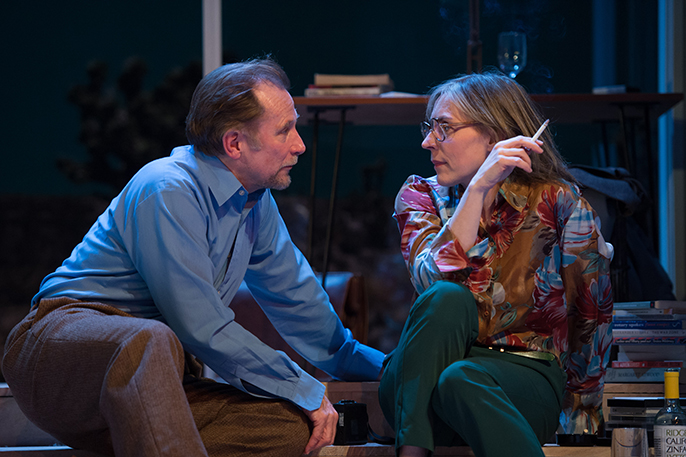 Abi Morgan's The Mistress Contract is a special kind of love story… He and She first met in university then 20 years later they became lovers. She was a feminist and he was her wealthy lover. They entered into a mistress contract with certain terms that they each agreed to meet. I won't mention the terms because it's a vital part of the play.
For almost 30 years (1981-2010) they recorded their life together - their conversations from joys to arguments to philosophy and showed with the passing of time that what held them together was much more then a contract with terms and conditions.
It was a pleasure to watch their lives being played out by the actors Saskia Reeves and Danny Webb, who take us on this remarkable tender journey. Webb's physical transformation from a virile man to an older more fragile and sensitive person is amazing to watch. So is Reeves' portrayal of She's struggle with sexual freedom to empowerment.
This is a play that is worth watching. Top marks.
Info: The Mistress Contract is at the Royal Court Theatre until March 22, 2014 | Book tickets