Ray Shell's Back to Black – review
The Pheasantry
Published:

Wednesday, February 19, 2014 6:44 PM

| Review by:

Ronke Lawal

|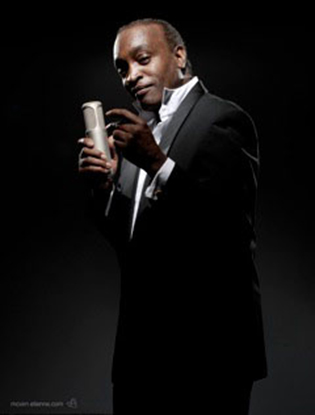 I love theatre and I love music, however I have not always loved musicals. I'm selective when it comes to which musicals I can watch but when the opportunity to see Ray Shell arose I was intrigued. For me it was a chance to get to know the world of musicals in more depth through the eyes and voice of a seasoned professional. The show was opened by what I like to call a "musical blessing", Ray and his backing singers performed a gospel classic, "This is my Story", the perfect introduction to the story of Ray's life on stage.
We were treated to songs from a vast array of musical theatre and as the list grew one soon came to realise how astonishing Ray Shell's life has been. Not only has he had lead roles in some of the world's most successful stage shows including "Hair, "The Lion King" and "Jesus Christ Superstar" but he has written a best-selling novel, had a pop career and starred in a movie. He shared what he liked to call his good luck song "Long Winding Road" with us and with his powerful vocal ability I could see why he was successful in pretty much all of his auditions with that rendition. One of the highlights of the show for me was his performance of "I Wanna Be Your Lover" which had me want to dance on the stage, I was so close I probably would have if it had not been for the fact that I eaten a rather large and delicious pizza.
I recommend Ray Shell's Back to Black to music lovers anywhere, you don't have to be a fan of musical theatre to enjoy it, you just have to be a fan of greatness.
We were given an opportunity to enjoy some songs from a musical play that Ray had co-written called "White Folks" when Ray invited one of his backing vocalists to perform some songs from the show. He also invited Anthony Barclay onto the stage to perform a Nat King Cole classic which was a delight. I would have loved to have seen Ray do some duets during the show, which was the only thing that was missing for me. However I have to say that there is something to say about Ray's character when he gave up the stage to allow others to perform. He is not modest, and nor should he be, his career is nothing short of exceptional but he shows grace and humility by recognising the talents of others and allowing them to have their own solo moments and that is a sign of true greatness. Ray shares a number of monologues with the audience and my favourite had to be his account of the "Starlight Express" years.
The Pheasantry proved to be the perfect setting for this intimate and well produced show, making the audience feel like we were part of his story. I would recommend this show to music lovers anywhere, you don't have to be a fan of musical theatre to enjoy it, you just have to be a fan of greatness and trust me Ray Shell is great! Make sure you keep clapping for that encore too…he'll take you "Back to Black" and it's worth it!