Thriller Live, Lyric Theatre
Published:

Monday, February 4, 2013 3:27 PM

| Review by:

Sarah Nicholas

|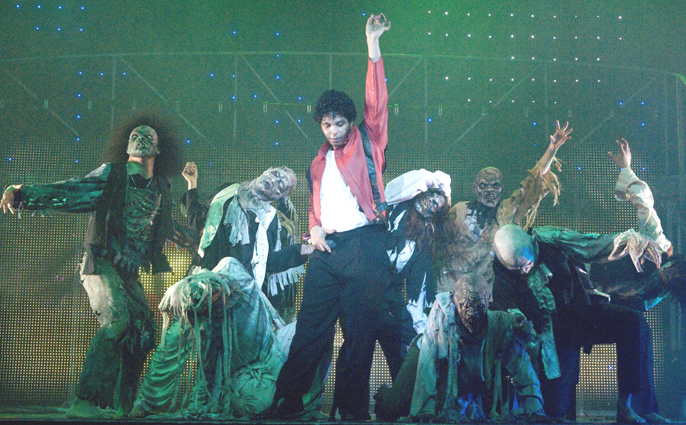 If you missed witnessing the King of Pop in concert then it's sad to say that this is the closest you are ever going to get to seeing the spectacular that is Michael Jackson on stage. Thriller Live is not your average mediocre impersonators on stage; it truly brings the work of Michael Jackson and the Jackson 5 alive.

Celebrating their 1 millionth ticket being sold, Thriller Live really lives up to its name. Hits ranging from 'I want you back' with the Jackson 5 through to 'Smooth Criminal,' the show highlights all of the reasons why the world fell in love with Michael Jackson.

The cast of singers and performers definitely get the crowd up on their feet and soon you'll be singing along with some of the well known hits. The talented young actor that plays a young Michael Jackson always seemed to get the audience excited and the four main singers did a great job of belting out Michael's greatest hits.

Thriller Live truly brings the work of Michael Jackson and the Jackson 5 alive


The highlight of the show has to have been when renowned Michael Jackson impersonator David Jordan did a great performance of the hits 'Billie Jean,' 'Smooth Criminal,' and 'Thriller' it really was like seeing Michael in the flesh and made the crowd gasp with excitement.

This show does its job of making you fall in love with Michael's songs all over again and makes for a fun and nostalgic evening. There were even a few audience members attempting to moonwalk out of the theatre.
---
Related links
Thriller Live at the Lyric Theatre is taking bookings until September 15, 2013
Thriller - Live sells 1,000,000 tickets and celebrates starting its 5th year in the West End
Thriller Live launches academy to train young Michael Jackson performers