The Changeling, Young Vic
Published:

Monday, February 6, 2012 1:58

| Review by:

Keji Dalemo

|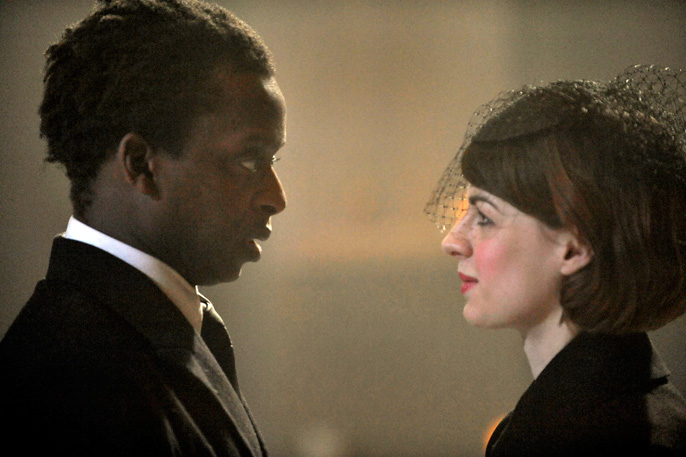 As a writer from the Jacobean era, that is 16th century, the language in Thomas Middleton's The Changeling follows the tradition of that which is nonchalantly described as 'Shakespearean'. So, if you are unfamiliar with this play or you are not a literature buff who revels in the language of this period, chances are that you'll find the dialogue in this dark, comic tragedy somewhat challenging. A reading of the synopsis beforehand will certainly enable a greater appreciation for it.

The central plot deals with Beatrice-Joanna (Jessica Raine) who has the misfortune of being betrothed to Alonzo (Duncan Wisbey) whom she does not want to marry as she is in love with Alsemero (Kobna Holdbrook-Smith). To complicate matters further, she has to deal with the leering attention from her father's manservant DeFlores (Daneil Cerqueira) who is desperately in love with her but to whom she feels nothing but revulsion. In a moment of desperation, Beatrice-Joanna finds that DeFlores's feelings for her can actually be used to her advantage and she convinces him to kill Alonzo freeing her to marry Alsemero. When after the deed is done DeFlores snubs the payment of gold that she offers insisting that he wants her instead, things go markedly downhill and the tragedy (and shambolic comedy madness) begin.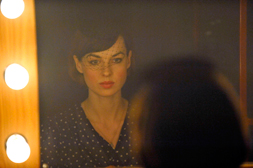 This production benefits from a richly talented cast who all deliver a sterling performance. However, it is the actors in the main plot who stand out perhaps because they have the superior material to work with. The exception to this for his comic delivery is Alex Beckett as Jasperino/Lollio, the confidant character device in each of the plots, and perhaps due to being involved in each plot, bringing the piece together. As to be expected the main plot is far stronger and engaging than its mate, which made the language easier to follow. In contrast, the language in combination with the weaker story of the sub-plot meant it took a good while before I pieced together what was happening but still found to be a distraction.

This play has humour throughout, is bawdy and visually graphic with the aid of numerous props and, consistent with plays of the era, does have the whiff of the pantomime about it. With a funny although incongruous musical sequence featuring Beyoncé's Single Ladies, the chorus and the dance, Joe Hill-Gibbins's direction brings modern touches to this production. On the whole an enjoyable piece due to the performances but certainly not a play that will appeal to newcomers to the theatre or those who favour contemporary drama.
---