The Snowman – review
Peacock Theatre
Words by: Sophia A Jackson | Published:

Friday, December 8, 2017 11:48 AM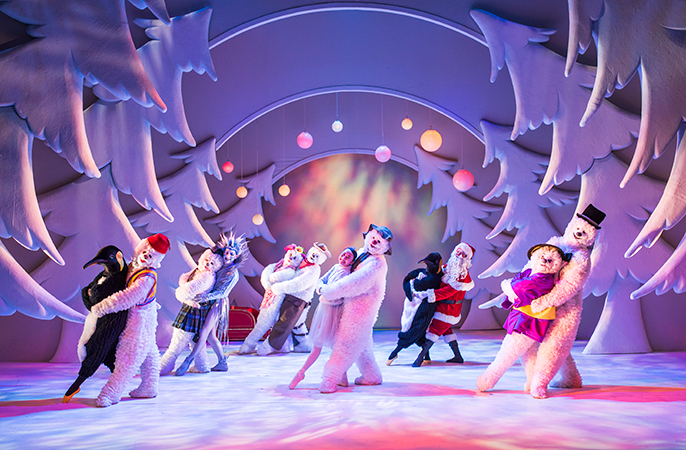 Watching The Snowman officially marked the start of the Christmas season. Continuous digital snowfall on stage ensures the audience can't help but immerse themselves in the festive spirt as soon as we start taking our seats.
The Snowman show which celebrates its 20th anniversary this year is based on my own childhood favourite book and film 'The Snowman' by Raymond Briggs and it truly comes to life on stage in this enchanting production.
It tells the magical story (without words) of a boy and his adventures to the North Pole with his snowman friend as they embark on a series of festive encounters through music and dance with penguins, Santa and an ice princess.
I wasn't sure about taking my three-year-old daughter as this is the longest show she has seen, normally I take her to see shows without an interval, however, the fact that she didn't want it to end is testament to the wonder of this production.
Howard Blake's music and lyrics are unforgettable and filled with nostalgia. I must admit that a tear came to my eye when the beautiful Christmas anthem 'We're Walking in the Air' fills the theatre when the boy and his Snowman pal glide through the air, hand in hand. That in itself is a sight to behold.
This is such a heart melting show and will now be another staple to all the other wonderful traditions that make Christmas the special time of year that it is. I'm sure even the meanest Scrooge would find it hard not to fall in love with Christmas, again. If you don't want to go to a traditional pantomime then The Snowman ticks all the boxes for a perfect family festive show and is suitable for all ages.