Hamilton, Victoria Palace Theatre
Words by:

Sophia A Jackson

| Published:

Friday, December 22, 2017 9:30 AM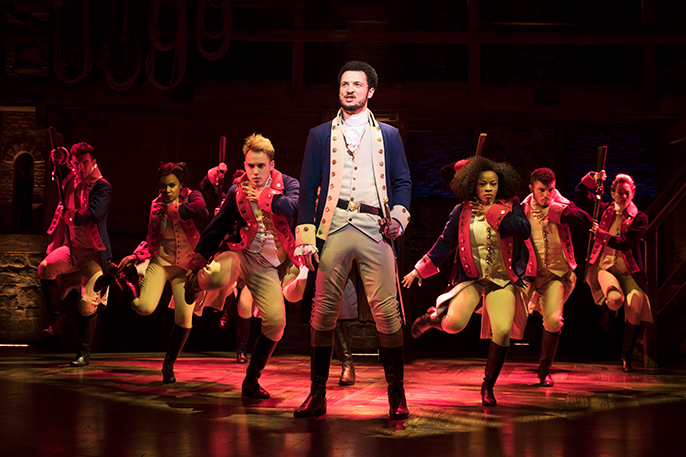 With actors spitting bars and crooning lyrics in such an authentic way that I'm sure even the finest rappers and soul divas would be proud
Hamilton is probably one of the best shows I've ever seen and I've seen a lot of shows. That's it; end of review. Just go and see it. If you can get a ticket that is… OK scratch that...
After much anticipation, the wait is over and Hamilton, which started off Broadway before transferring to Broadway, is one of America's most successful productions and has opened in London's West End.
Having been home to BILLY ELLIOT from 2005 to 2016, the brand spanking new Victoria Palace Theatre has reopened its refurbished doors with HAMILTON, a hip-hop musical. Based on the book HAMILTON by Lin-Manuel Miranda and inspired by the book ALEXANDER HAMILTON by historian Ron Chernow, HAMILTON the musical is truly spectacular from start to finish. But gushing aside, my rave review probably comes as no surprise considering the fact that tickets have been scarce since the day they went on sale almost a year ago. So who is this Alexander Hamilton you might ask and why is there a play about him?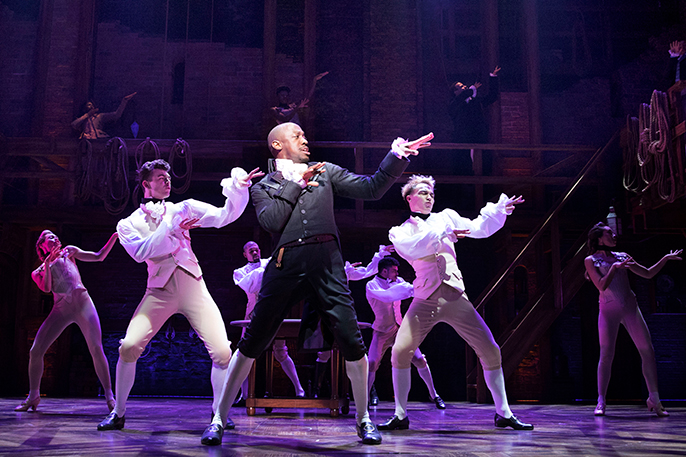 Well HAMILTON tells the story of Alexander Hamilton, a broke immigrant from the Caribbean and it covers over 30 years of American history. Hamilton doesn't quite fit the bill, when we think of some of America's other founding fathers such as George Washington and Thomas Jefferson, and up until now little seems to be known about him. Through his acquaintance with Washington particularly during the Revolutionary War, and a bumpy, emotional road filled with love and tragedy, Hamilton proves himself worthy of being the first secretary of the treasury.
Through uplifting and often comical word play, Hamilton's story is told in the style of classic hip-hop and r&b with actors spitting bars and crooning lyrics in such an authentic way that I'm sure even the finest rappers and soul divas would be proud. Miranda wanted to tell America's story in a way that represented the diversity of the country it is today and this is executed perfectly by this multiracial, exceptionally talented cast.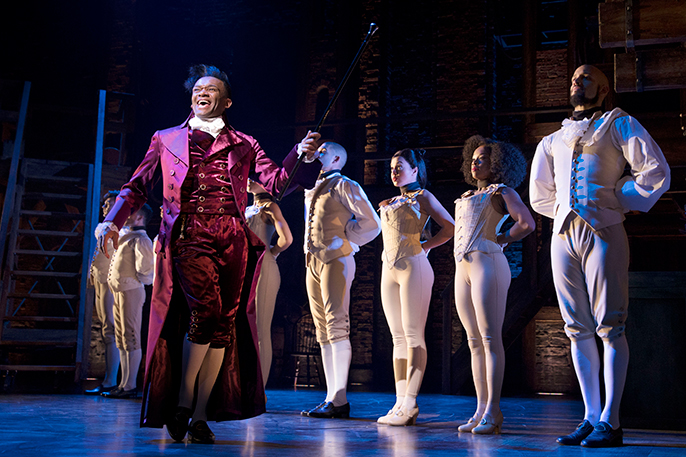 HAMILTON the musical is truly spectacular from start to finish


The costumes are so slick you'll want to be transported back to a bygone era so you too can look just as dapper. It is rare to describe a theatre production as flawless but HAMILTON is simply that. Under Thomas Kail's adept direction, all the ingredients of a well-rounded, visually appealing, audience captivating show are there for you to relish and devour, scene after scene; note after note; whether you're American or not.
Talking of notes, massive shout out to actor/singer Giles Terera (Aaron Burr) whose pitch-perfect song delivery will leave you breathless just watching him. Additionally, fellow Brit Jason Pennycooke (Marquis de Lafayette/Thomas Jefferson) shines brightly in an undoubtedly stand out performance. Oh and there's a revolving stage too and not many productions can boast that.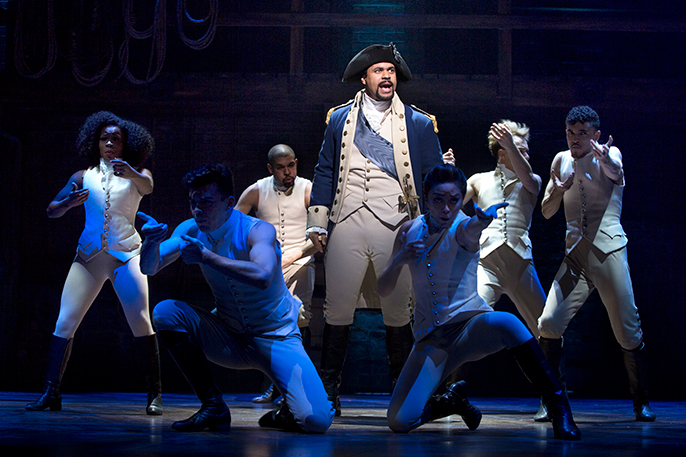 Do believe the hype. Hamilton is one sizzling hot production so make sure you get yourself in 'the room where it happens'.
Info: Hamilton is at the Victoria Palace Theatre / See listing