Robin Hood, Theatre Royal Stratford East – review
Published:

Sunday, December 20, 2015 5:53 PM

| Review by:

Uchenna Izundu

|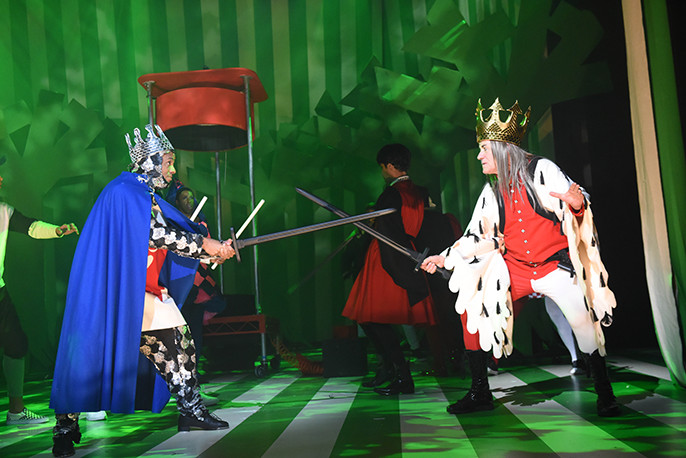 This is not a show about Robin Hood: no, the real star is coconut wiggling Nurse (Derek Elroy) who is not to be messed with - especially when she is vexed
With 2015 championing young girls to break societal limits through campaigns such as #likeagirl, it is no wonder that some of this feminism pep talk has filtered into the arts scene and shaped the way the female protagonist interacts with her male counterpart.
In this pantomime, Maid Marion (Nadia Albina) does not need to walk down the aisle to have her happy ending. Bored with her charmed life in the castle, the rambunctious Maid Marion goes toe-to-toe with Robin Hood (Oliver Wellington) in the archery competition - a ruse initiated by her wicked uncle Prince John to stop him from rescuing his camp kidnapped brother, King Richard. Hood's vanity about his prowess prevents him from listening to his cohort of merry men to quit whilst he's ahead and evade capture.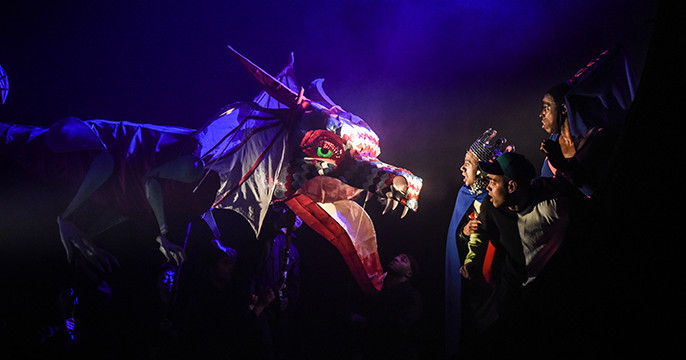 Director Kerry Michael has ensured he has delivered a people's pantomime.


Throughout the charming production, which draws upon a striking chequered medieval motif in the set and costume design, there is tension between societal progress and standing still in fictitious StratEastHam - a theme that reverberates in the borough even today.
Albina is not a strong singer, but this does not stop her performance from being infectious. Robert Hyman's original score infuses diverse musical styles, but it did not quite hit the mark as the audience were not whistling hooks in the bar afterwards. The merry men had their own distinctive personalities and were not relegated to the side-lines. Blending multimedia, a Chinese dragon, tap dancing King Richard, and live audience participation, it is a kid-fest and adults may find it hard to be whisked away.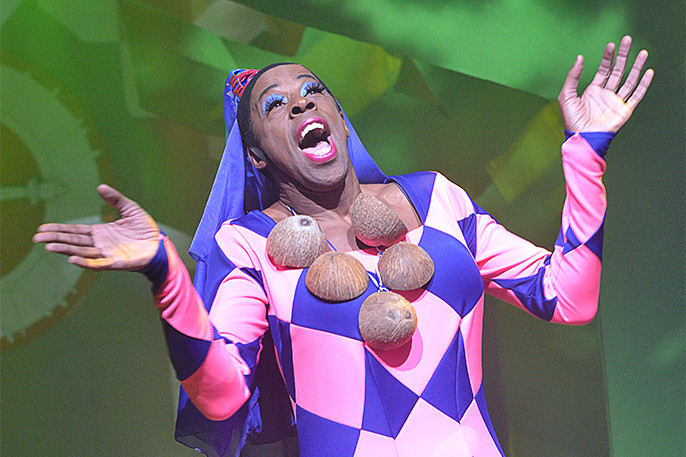 Nevertheless, this is not a show about Robin Hood: no, the real star is coconut wiggling nurse (Derek Elroy) who is not to be messed with - especially when she is vexed. Director Kerry Michael has ensured he has delivered a people's pantomime.
Oh yes, he has.
Info: Robin Hood is at Theatre Royal Stratford East until January 23, 2016 | book tickets