Lionboy, Tricycle Theatre – review
Published:

Wednesday, December 24, 2014 11:37 AM

| Review by: Lloyd Lewis-Hayter |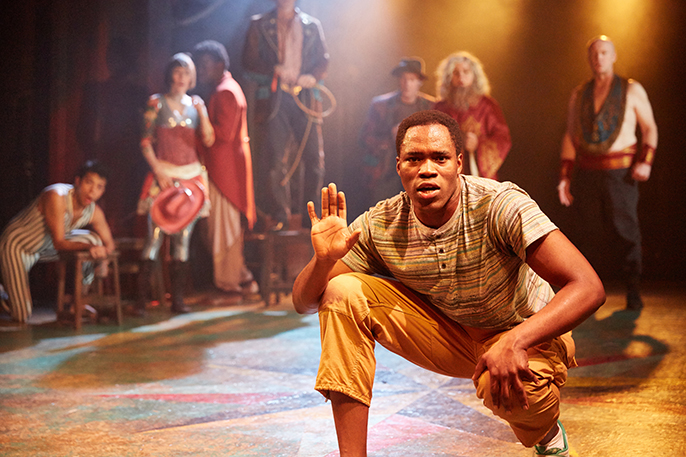 More than ten years ago now Louisa Young and her young daughter Isabel Adomakoh Young (who has since acted in For Colored Girls) created the world of Lionboy, put it on paper under the alias of Zizou Corder and enjoyed a whirlwind success as the book was published in 36 languages taking them all around the world, even catching the attention of Hollywood as Stephen Spielberg brought the film rights.
Originally a devised show presented in 2013, Lionboy now returns to the stage under the new direction of Clive Mendus and James Yeatman. Said to be a show for all ages this adaptation feels too heavy for children, not clever enough for adults and most unfortunately not entertaining enough for either.
Missing the boyish charm and energy that Lionboy should surely encapsulate, Martins Imhangbe is simply too grown up to play main character Charlie Ashanti. Struggling through this mishaped casting while fighting to give as best a performance as possible, Imhangbe and the entire cast rarely manage to dispel a sense of tenseness.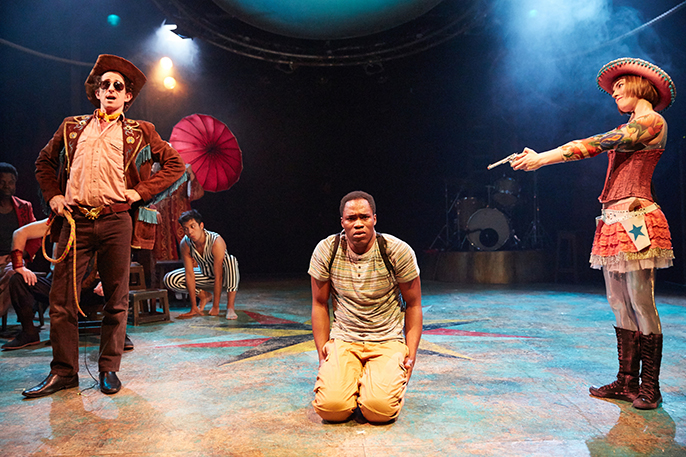 The movement scenes are brilliant pieces of work, resulting in Kasia Zaremba-Byrne standing out as movement director with simple but hugely imagination prompting action sequences. We find ourselves finally intrigued in the outcome as Charlie escapes through an obstacle course and breaks in to The Corporacy HQ symbolised by looming silver ladders.
A story full to the brim of eccentric villains and friends of all forms, the variety of utter randomness is an easy attribute for masses of fun, but often feels bewildering as we are bombarded with characters and settings of numerous cultures and nationalities with little dedication to authentic accents and other pointers.
With the potential of being instantly more enticing if the cast loosen up and start having some fun with what could be a beautiful story, perhaps at this stage this adaptation is for those who have read the trilogy.
Info: Lionboy is at the Tricycle Theatre until January 10, 2015 | book tickets