Beauty and the Beast – review
Theatre Royal Stratford East
Published:

Wednesday, December 17, 2014 2:40 PM

| Review by:

Lola Kotey

|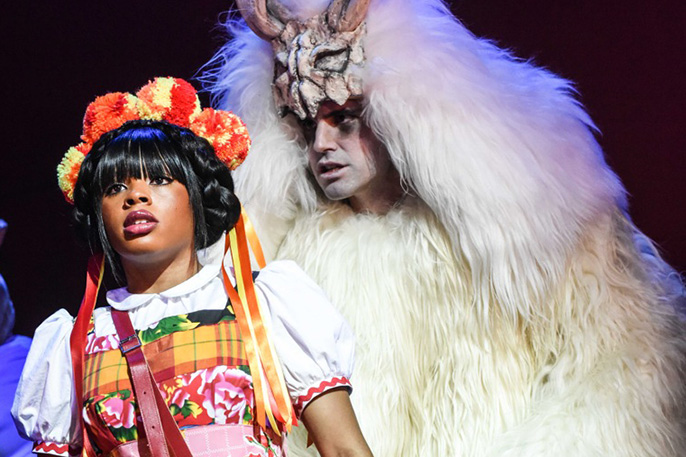 We are introduced to Belle (Helen Aluko), Marcel (Minal Patel) and the absolutely fabulous Aunty Gisele, played by Michael Bertenshaw, whose comedic timing and innuendo had us in stitches every single time she stepped on to the stage. I never knew kids and adults alike could laugh so hard at the word 'bonbons'.
Things start off with the Beaumont Family Famous Foronian Puppet Show where they tell us the story of how an arrogant prince turns away a beggar woman and her daughter who only want to seek shelter in his library. They also tell us about their family and how a shipping accident leads them to working in Choakum's Sweet Factory in HIngaland; this is where the comic caper begins.
This is not the typical traditional story of Beauty and the Beast and it doesn't matter because it's not totally predictable and the actors had us in the palm of their hands.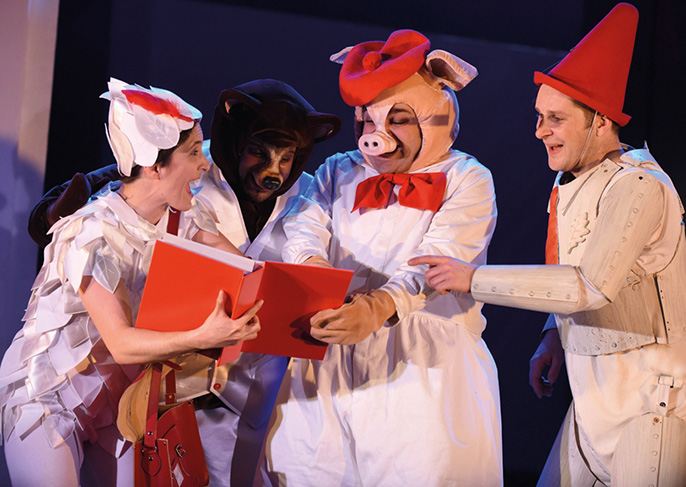 With many fun and familiar beloved children's characters like Bear ("Don't call me baby"), played by Jorell Coiffic-Kamall whose hip hop style had the children's laughter fill the air like confetti, 50 cent (who looked an awful like Peter Pan), Piggy and Pinocchio who took us all on the adventure.
As always in pantos the musical numbers are important and they didn't disappoint at all in Beauty and the Beast; they had us clapping, singing, dancing and holding hands. None more so then the Magic Ring Song which had the audience divided into two rival singing groups. The right side "won"….apparently. (I was on the left side)
Let us not forget Witchy Witch (Antonia Kemi Coker) with her bold strut and amazing costume, who had the best boo's in the house and her deliciously evil response was, "Boo to you, too!"
This is truly a romantic magical musical whirlwind. I loved it . The best compliment the play could have gotten was when a little three-year-old girl in her Daddy arms was crying saying "It was fun. I don't want to go home! Can we stay?"