The Bodyguard, Adelphi Theatre
Published:

Monday, December 10, 2012 9:38 AM

| Review by:

Gillian Fisher

|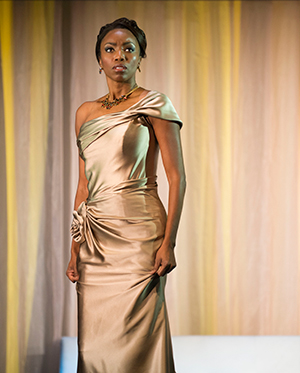 Twenty years after Lawrence Kasdan's film The Bodyguard made every female moviegoer yearn for a personal minder, the modern tale of forbidden love and obsession has returned to wow audiences in London's west end.

This theatre adaptation stars Heather Headley as superstar Rachel Marron; stalked by a crazed fan she grudgingly hires bodyguard Frank Farmer, played by Lloyd Owen. As her situation becomes more perilous, Marron comes to rely upon her newfound protector, but he in turn finds himself unexpectedly reliant upon his employer.

Musical adaptations of films typically fall into cream puff genre of theatre; a guilty pleasure which looks delectable and is gleefully consumed but tends to be messy and lacking in any real substance. What a surprise to then be confronted by an engrossing drama that manages simultaneously to be a show stopping spectacle.

Heather Headley is phenomenal in her role as Rachel Marron. Throughout the show we see her character develop from frosty ice queen to sensitive soul whose desire for love is surpassed only by her devotion to her son. Her operatic voice is perfectly suited to the array of Whitney hits which she belts out with the panache of a highly talented performer. The fifteen songs are cleverly incorporated into the narrative and at times expertly express the mood of the scene. Although Headley is the main singer, solos are also skilfully performed by other members of the cast which keeps the soundtrack fresh and showcases the diversity and depth of the Houston's music.

Owen is flawless as the man himself. Aloof and unyielding but with a flippant sense of humour he epitomises the quietly vulnerable hero figure. The chemistry between himself and Headley is so strong an audience can't help but be drawn in. Visuals are fantastic; the set designed by Tim Hatley includes elevating platforms, runways and log cabins which rise magically out of the stage. Lighting and video effects are similarly spectacular; strobe lighting and projected monochrome footage give a distinctly filmic tone to the proceedings. I couldn't help but be impressed by the iconic image of Marron clutched securely in her bodyguard's arm silhouetted in smoke; an especially nice touch!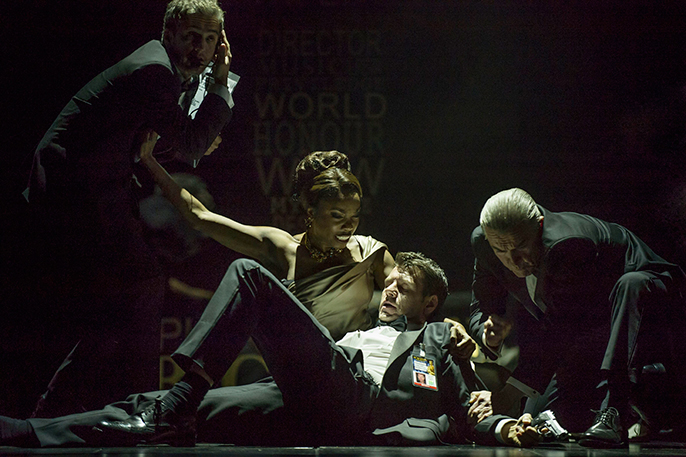 The Bodyguard has set a standard which all future musicals should try to live up to.


Comparisons with the film are inevitable, but this truly is a completely different creative work, albeit one with playful references to the movie. There is a much greater emphasis upon the back-story of the characters and roles are developed in a very comprehensive way. Marron's sister Nicki is far more central to the narrative; velvet voiced Debbie Kurup plays the overshadowed sibling with skilful intensity. There is also a more obvious villain in the form of the stalker played by Mark Letheren, we watch fascinated as this disturbed individual pens his twisted love letters and is plagued by flashbacks. The direction by Thea Sharrock is seamless, the turnover of scenes is quick and just the right level of tension is sustained throughout ensuring the audience's attention is never allowed to wander.

This musical with a dark psychological edge defies all expectations and the key elements of singing, dancing and acting are uniformly excellent. Of course Whitney fans will love it but so will anyone who enjoys great theatre. To me, the Bodyguard has set a standard which all future musicals should try to live up to.
---
Related Links
The Bodyguard is at The Adelphi Theatre until April 27, 2013
Afridiziak Theatre News talks to the cast and creative of The Bodyguard, Musical