Jack and the Beanstalk, Theatre Royal Stratford East
Published:

Tuesday, December 18, 2012 5:52 PM

| Review by:

Havana Wellings-Longmore

|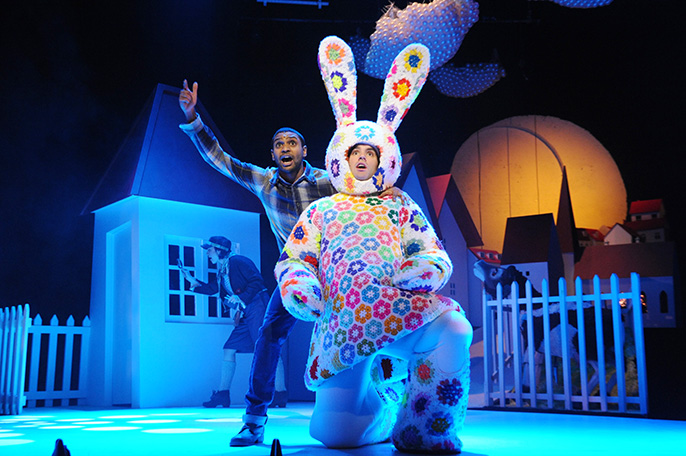 The key to finding a good panto is to understanding who is going with you; a girls' night out, a family evening of frolics, or a couple's chance to revisit their youth? The Theatre Royal Stratford East pantomime of Jack and the Beanstalk is ideal for families with young children, but is also a perfect panto for friends and lovers to enjoy.

The traditional story of Jack and the Beanstalk has not been adapted beyond recognition by the creative team. So the familiar tale of a young, poor boy tricked into selling his family's only possession, a cow named Marilyn for magic beans only has a few modern amendments and twists. The highlight of the modern telling for me was Jack's invisible friend Dizzy the Rabbit and Michael Bertenshaw's portrayal of a very masculine widow Twanky, Mrs Trot.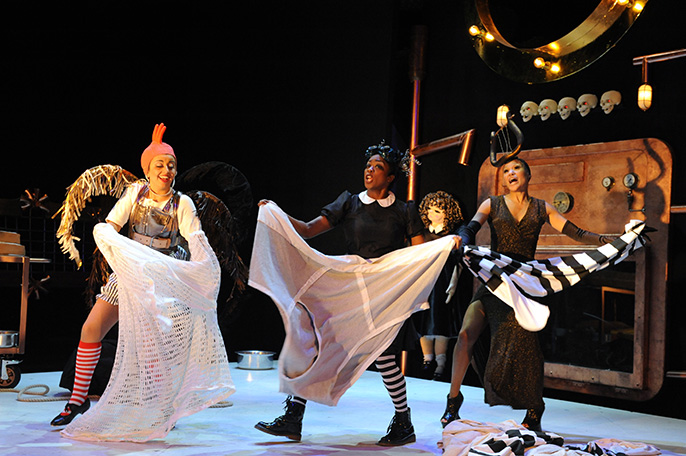 Children were able to really follow the story and were absolutely terrified of Giant/ Ogre at the top of the Beanstalk who was an impressive larger than life puppet. The child next to me had to leave the theatre until the Ogre left the stage. Adults were able to enjoy the adult humour and characters, the couple next to me were the first to boo at the evil baddies or cheer for the Chicken-that-used-to-be-a-mint-machine-that-can-lay-eggs! Stratford East really went to town with the fantastic set and costumes but the music at times felt amateur in comparison as Jack, played by Jorell 'MJ' Coiffic-Kamall, wasn't the strongest singer but his acting performance made up for this.

Susan Lawson Reynolds provided a Caribbean flavour with her portrayal of Mrs Porridge, the Ogre's Housekeeper and this is one of the special things about Stratford pantomimes; the diversity of the cast and the implications that this is a pantomime written for and performed by multicultural London.