Dick Whittington and His Cat, Hackney Empire
Published:

Monday, December 17, 2012 10:42 AM

| Review by:

Ekua Ekumah

|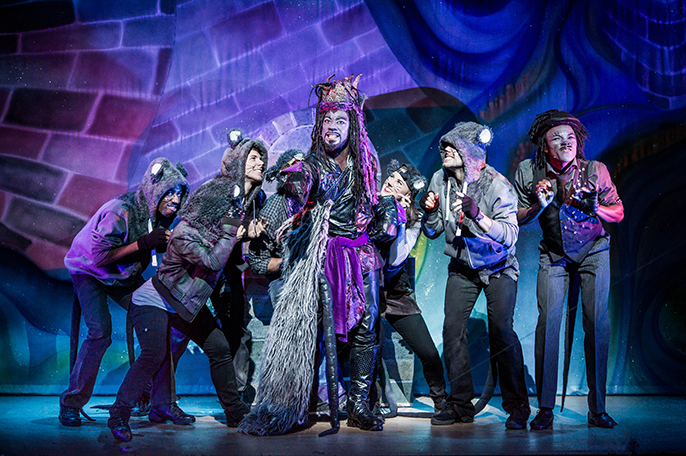 What a 'purrfect' way to end the year, for Hackney Empire, than with a return to London town with Dick Whittington and his Cat, following the fantastic summer of the Queen's Jubilee, Olympic and Paralympic Games!!!!

Opening the show is Steve Edis' live band in the pit, which is always a joy and a reminder of the theatre's music hall roots, which sets the scene for a very traditional experience. And this is where Hackney Empire comes into its own, holding onto its traditions whilst at the same time producing work that is relevant and engaging for its contemporary, diverse community.

So, in short, Dick Whittington (Joanne Riding) arrives in London town from 'up North' looking for a job, and has the notion to try his hands at Mayor of London, since the current one had just quit, due to London being over run with rats!!! He finds a job, falls in love, is framed and loses his job. He leaves London to find fame and fortune, that way he could be mayor.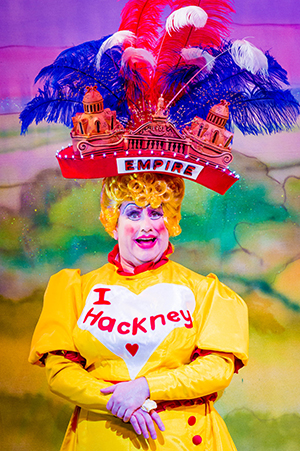 With a host of panto characters to aid and challenge his quest, we are really spoilt for choice. From the bundle of squeaky laughs, Rina Fatania's Bollywood infused Fairy Bowbells flits across the stage, trying to cast the right spell to make good prevail over evil as she tries to earn her fairy wings.

To Rat King, played in showmanship style by the Hackney staple Kat B taking on his first 'baddie' role, giving us a baddie with a split personality who battles with is own conscious, clad in a rather fetching black leather costume, complete with furry 'Rat' cape, reminiscent of James Brown.

Not forgetting his side kick Bobo, (Bradley Cumberbatch) the educated Nigerian and the pack of rats - the x7 Dancers, who inject a cheeky energy into the proceedings, to the Dame… and no it is not Clive Rowe, but the equally show stopping/stealing Steve Elias, who is also the choreographer of the show!

Playing Sarah the Cook, the Welsh mother of our lead Dick, Sarah's many outfit changes, 'her' connection with the audience, 'her' comic timing and sharp wit, especially when playing off Tony Whittle's Alderman Fitzwarren, 'her' love interest, are all topped by the vocal renditions of traditional and current songs.

My personal favourite is Sarah's performance of Adele's Skyfall that raised the roof!!!! Oh yes and an almost life sized King Kong, that has to be seen to be believed.

A truly family panto fair, that has both children and adults alike laughing out loud!!