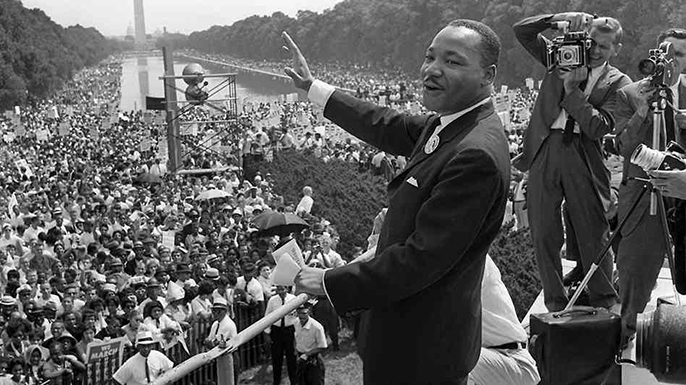 The actors all perform admirably



In a US mid-western town in the mid-60s, a White teenage girl ('Ivy') is sunbathing on the summer lawns of her parent's home while revising for a bible-studies test the next day.
She is being coached by 'Andre', a black gardener/handyman employed by her parents for the past four years; this is his last day.
In the evening, Andre is to accompany 'Grace' (a black maid hired for the summer) on an 800 mile drive to 'the south', in order to help with voter registration during the ongoing civil rights movement.
Ivy's father ('Jake') is out at work 'and her mother ('Carol Ann') is incapable of functioning without a drink in her hand. Naturally, this leads to complications, especially when Jake Price arrives home.
Everybody has a story to tell.
We learn that Andre is a reformed 'jailbird', his wife has died, his child ('Jule') is beyond his reach, and that he is combating depression and alcohol- dependence with regular bouts of 'bible-bashing'.
Carol Ann is fighting grief, alcoholism, and self-loathing as a result of having given birth to a handicapped child, 'Ben' (now in an expensive care-home).
Jake is having 'problems at work', and only gets intimacy from his wife 'once a year'.
Ivy, spurred on by her teenage hormones and a sense of abandonment, uses every trick in the book to convince Andre to stay - including her burgeoning sexuality.
Only Grace has no urgent backstory; her needs are simple and immediate: 'Show me the money so I can get out of here'(!)
Despite the author's allusions to black writing ('James Baldwin'), and the US's racial inequality in the 60's, the play is more persuasive when discussing family dysfunction and class, rather than race.
Indeed, the play conjures up many issues; some discarded almost as quickly as they are presented. At times, whole monologues are witnessed without reply or meaningful input, and a lot of important information is given through historical exposition. To do this once is understandable; alas, the play uses this device on three separate occasions (the last time seeming like an artless tag-on).
Bearing this in mind, no doubt, Jake Murray (Director) has opted for minimal staging, giving the actors just enough 'business' to do, without over-complicating the (space-starved) set.
The actors all perform admirably, although I found Kay Bridgeman's characterisation of the militant 'Grace' a little too literal (I never truly understood the true relationship with 'Andre').
Victor Power (as 'Andre') has many emotional rivers to cross; he swims them admirably.
Although I found Vanessa Mayfield's accent a little too peripatetic, she convinces as a spoilt, emotionally damaged brat; as does Michael Brandon as 'Jake' (although he is ill-served by the text).
However, it's Felicity Dean who is the stand-out performer in this piece; her performance displaying scope, skill, and an admirable lack of vanity.
As a result of pride, self-loathing, and youthful ignorance, the (white) Price family are slow to accept the fact that the (black) 'help' could conceivably have a brighter future than them, or that they (as part of the 'white middle-class') have been overtaken by the steady march of history.
A final rapprochement is reached as a result of Carol Ann's innate understanding of Andre's loss. She acknowledges the bond between them by paying her (and her husband's) debts in order to make peace with her past, present, and future. This moment is acted beautifully by Miss Dean, and confirms that the play (above all else) is about empathy.
On a side note, the heat generated during the 80-minute play (no intermission) felt, at times, like 'method-staging'; The Hope Theatre may want to look at its air-conditioning.