Sweet Taboo – review
Talawa Young Theatre Project
Published:

Tuesday, August 20, 2013 9:13 PM

| Review by:

Shari Bollers

|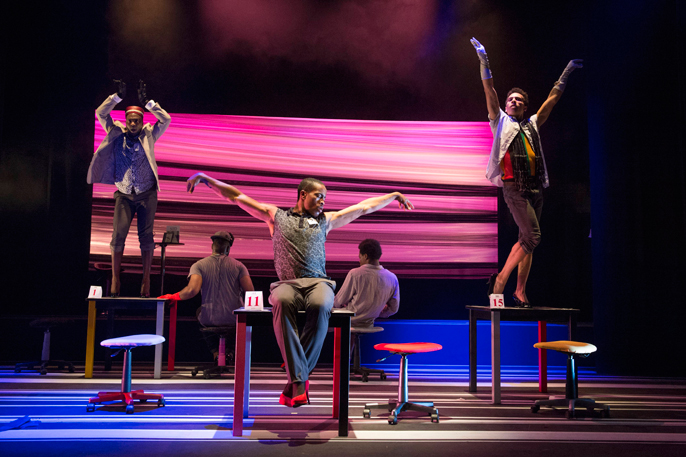 This month, Talawa Theatre Company celebrated 18 years of its flagship Talawa Young People's Theatre (TYPT) programme that is for emerging theatre - makers and in true celebratory style everyone had fun.
Sitting comfortably in my seat, the show opened, as did my eyes (wide) as the character walked on stage slowly with a blow up doll. Yes a blow up doll! He then proceeded to, what I can only describe as lovingly caress and look into 'her' eyes. I knew this was a taste of things to come.
Directed by Mojisola Adebayo, Sweet Taboo is a devised piece that centres on a speed-dating event. It's an insight in how crazy the search for love can be and the lengths people go to. Everyone is there looking for love.
Sweet Taboo is a great way to celebrate 18 years of the TYTP programme. Ideas were well devised, delivered and executed.
The characters are a myriad of personalities and what you envision to be your worst idea of a date. Ranging from open couple that take on personas to expand their sex lives, blow up doll lover, a sexual, father trying to arrange a marriage for his daughter, a homophobe and the guy looking for a girl with more stubble them him. We are in an age on actively seeking love rather than waiting for it to happen.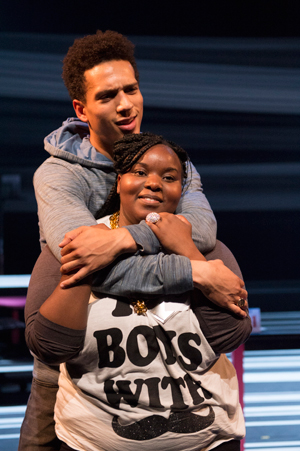 What this show did was take you beyond a theatre experience it had elements of TV styling, with the interjecting's of fantasy sketches it allowed reprieve from the show to be shocked and laugh out loud. And I wasn't alone. With true comedic timings and deliveries this cast gave us a good show.
Who could imagine grown black men indulging in the wearing of and dancing in high heels? These men danced, pranced and sexually removed gloves from their hands with their teeth. To then be juxtaposed with the women running on with long colourful dildos and spanking the men with it.
These elements of fantasy sketches lifted the piece, it added peppered layers to funny writing; it was both surprising and funny. Ideas were well devised, delivered and executed. The cast portrayed characters that warmed your hearts, made you laugh, cringe or just left you confused.
A great way to celebrate 18 years of a programme that allows collaboration between theatre artists to devise and produce brand new pieces of theatre.