Groove on Down the Road – review
Published:

Sunday, August 18, 2013 9:50 PM

| Review by:

Tian Glasgow

|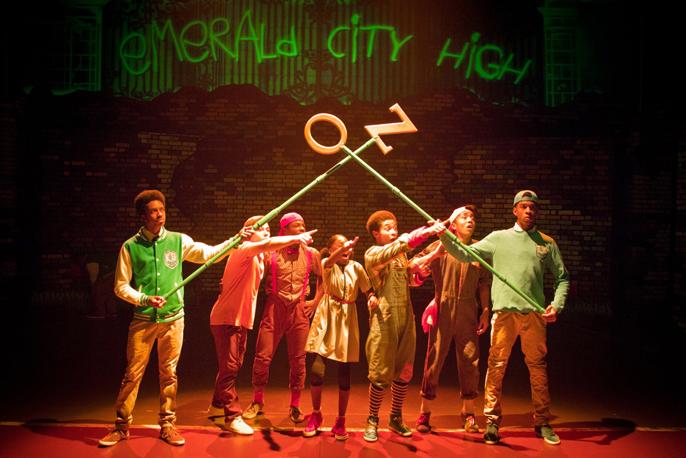 Sometimes out of simple ideas, amazing results are born. Zoonation's latest project is staged in the Southbank Centre's Queen Elizabeth Hall, which is normally reserved for live classical and jazz performances. Out of this reserved and minimal stage, the youth dance troupe manages to deliver one of the most bombastic and exciting experiences.
Director Kate Prince takes possibly the most well known story ever told and condenses it into a 1 hour 15 minute extravaganza of lyrical hip hop. Prince does not fill in the gaps with singing or narration, trusting in the audience's knowledge of Dorothy and her gang. The show merely touches base on all the major plot points, which at its worst gives the habitants of OZ, including the Wicked Witch very short shrift. In fact, there is little menace at all from any villain, but instead all characters get the most brilliant diva-like cameo appearances. The audience was so impressed by the explosive introduction of the Great Wizard; I thought they might have leapt to their feet mid way through - never mind the dizzying response when the true man behind the curtain is revealed in a huge comic coup.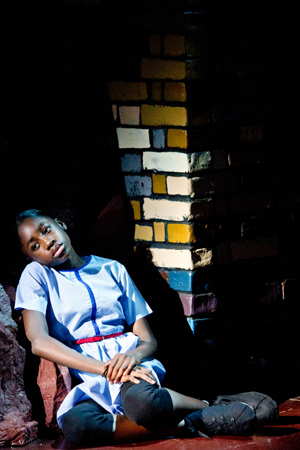 Where the show truly excels is by linking the music and character to each style of dance and using that to drive Price's thematic interpretation. That of the need to be an individual and a child's right to be artistic. This is demonstrated best by the beautiful introduction of the cowardly lion.

B-boy Corey Culverwell has a grace of movement that befits a contemporary dancer and it is used magnificently to experiment with the B-Boy style as he glides instead of snaps in and out of the freezes. It makes for the most memorable and touching performance. Whereas, I was simply in awe of the strong presence and downright athletic stamina that Portia Oti displayed in the role of Dorothy. As the lead, she literally dances non-stop throughout the show and her energy never fails her.
I cannot recommend Groove on Down the Road highly enough, the incredible wave of excitement that the Zoonation team delivers to the audience makes it by my estimations the best family show this summer.
Info: Groove on Down the Road is at the South Bank Centre until September 1, 2013 and is part of the South Bank Centre's Festival of Neighbourhood with Mastercard