Chimerica – review
Harold Pinter Theatre
Published:

Tuesday, August 20, 2013 5:03 PM

| Review by:

Amica Anselm

|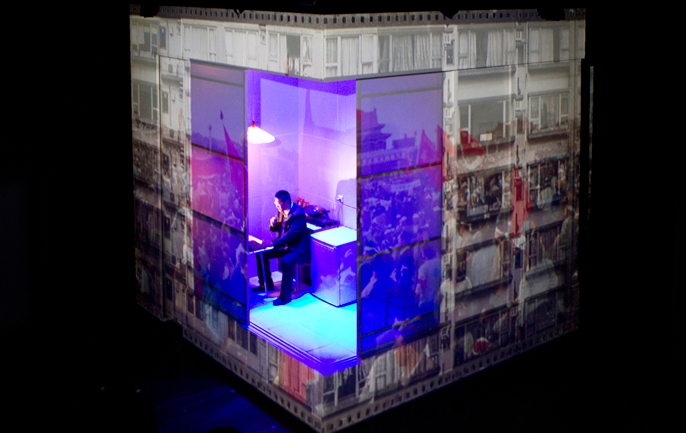 One man standing in front of a tank armed with only shopping bags on either side accompanied by three army tanks catapulted a play by Susan Kirkwood into 2013 by the name Chimerica. And that's all I knew - like most I was familiar with the historical factors regarding this picture and Beijing, but was completely unprepared for the intertwined tale that would surround it at the Harold Pinter that night.
Based in both America and China from Beijing to New York this inimitable play had the audience on a journey that had you drudging through history and gasping for breath and answers in current times. Enraptured in the chase of photographer Jon Schofield's every attempt to find the famous "Tank Man."
With a cast of 12, the play appeared to have a wealth of characters. The likes of Karl Collins and Sean Gilder acting in various roles exercised their credible aptitudes in changing accents and conveying believable roles dissimilar to the ones they played before. The forever interchangeable stage designed by Es Devlin set each scene by a dynamic projection that was on rotation switching the scenes and countries on its every turn. Chimerica took us on a powerful journey that was so believable you would be forgiven for taking out your passport.
This filmic play engulfed humour as well as melancholy scenes that had you glued to your seat with weighty issues, carrying you through with an on-going glimmer of hope that the Tank Man will be found and peace will be restored in all lives. With the resounding sentence ''Women hold up half of the sky'' created an extra layer of sincerity displaying the different roles and stories Kirkwood was trying to uncover in a central male led play.
This play subtly unfolded with art and style to politics and meaty drama, interweaving many stories into one in which we call Chimerica, which took me on a journey I'll never forget.
Info: Chimerica is at the Harold Pinter theatre until October 19, 2013