Soul Sister the Musical, Savoy Theatre
Published:

Wednesday, August 29, 2012 9:39

| Review by:

Gillian Fisher

|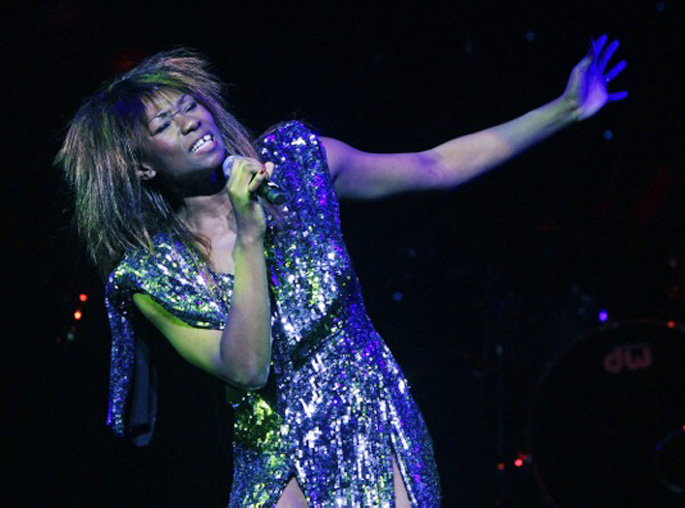 The name Tina Turner immediately arouses images of an audacious glitter clad diva belting out rock anthems. New musical Soul Sister transports us to 1950s Tennessee where we are introduced to a shy young woman with flat shoes, downcast eyes and a voice that jellifies spines at 20 paces. Her unique sound and relationship with musician Ike Turner proved to be Tina's ticket to superstardom. But as we follow her fascinating journey over almost 30 years we see the obstacles she had to overcome and the toll such challenges took upon her tempestuous marriage to Ike. Going behind the scenes into the recording studios and motel rooms, Soul Sister takes the audience on an incredible journey through one woman's life, her marriage and her music.

Devised by John Miller and Pete Brooks this production combines theatre with live music to create an intense extravaganza of a show. The seven piece band and the direct addresses to the audience produce the immediacy and excitement of a rock concert. Emi Wokoma was clearly born for the role of Tina Turner; the range and resonance of her voice is mind blowing as she performs the iconic hits with outstanding artistry. This young woman's portrayal of Tina extends far beyond her vocal talents; Wokoma expertly imitates the soft shoulder pumps, stiff legged kicks and head bops made famous by the megastar. With nearly three decades being covered in two hours there is a rapid turnover of scenes, cunningly facilitated by screens sweeping across the stage to reveal each new setting. Video footage of historical events and prominent rock stars help document the progression of time as well as demonstrate the radically changing world this rock duo were performing in.

Dialogue is limited and as a result some particularly poignant interactions between the two leads feel underdeveloped and rushed. Having said this, the songs themselves express the tensions and mindsets of the characters superbly. Chris Tummings embraces the role of Ike with incredible sagacity. Aloof and determined, Tummings captures Ike's acute vulnerability and shows some pretty impressive guitar and vocal skills of his own during the musical numbers.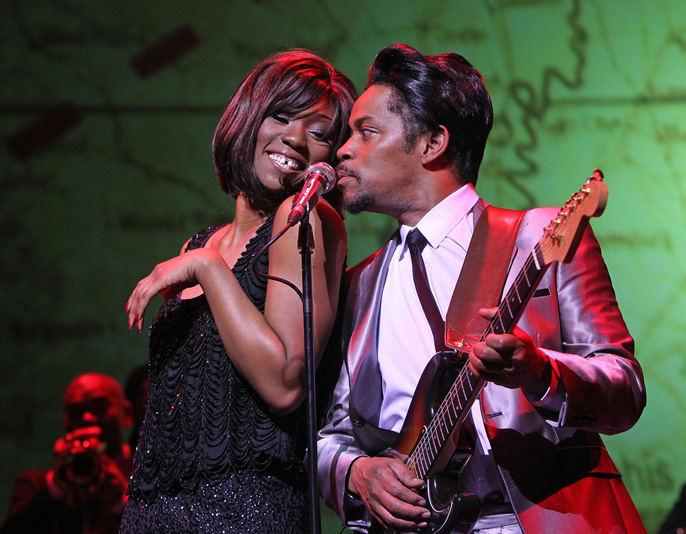 A highly creative production, the use of graphic novel inspired projections and re-enactments of key music events are wonderfully effective. The musical performances are absolutely flawless; the lively band, the wiggling Ikettes and Wokoma herself are all stunning. The biographical element of the show is absorbing, albeit lacking in content. A deeply entertaining evening out that will leave you humming Turner's hits to yourself on the bus home.
---
Related Links
Soul Sister is showing at the Savoy Theatre until September 29, 2012
Afridiziak preview: Soul Sister the Musical, Savoy Theatre
Afridiziak interview with Chris Tummings, Soul Sister the Musical
Afridiziak review: Soul Sister the Musical, Hackney Empire