Ghost The Musical, Piccadilly Theatre
Published:

Thursday, August 4, 2011 6:10

| Review by:

Micallar Walker

|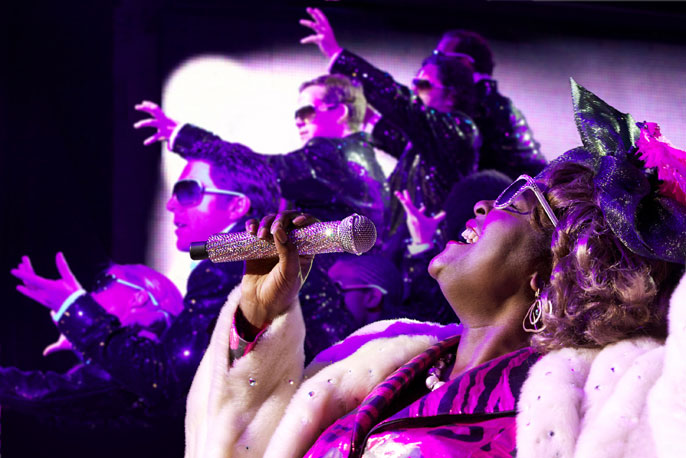 Sharon D Clarke has been tapped as the 'Show Stealer' in Ghost The Musical, the latest silver screen phenomenon to have its characters tread the boards in the land of musical theatre. Clarke's Oda Mae Brown, made famous by Whoopi Goldberg in the original 1990 Academy Award nominated movie, is vibrant, funny and delightfully brazen.

I'm sure everyone knows the story – an innocent young man is murdered and his spirit is caught between this world and the next. His only way of communicating with the love of his life who he has left behind is through an eccentric downtown psychic. Now imagine the story you know and love brought to life with cleverly designed set pieces and the most ingenious trickery.

Hats off to Paul Kieve who has produced original magic effects and illusions for over 100 live productions internationally. I defy anyone to work out how he makes characters walk through doors and spirits rise from bodies and walk away right in front of your eyes.

Yes, it's moving – I heard lots of sniffles in the audience, but there's also the magical story of believing in love that's played out brilliantly by ex-Coronation Street heartthrob Richard Fleeshman (Sam) and Broadway regular Caissie Levy (Molly).

Ghost may not be the strongest musical in the West End but with the expert guidance of Dave Stewart formerly of The Eurythmics the tunes are heartfelt and memorable.

The absence of a grand finale was noticeable but this is instantly forgiven as audiences are treated to the hauntingly beautiful Unchained Melody by the Righteous Brothers whispering through the decadent old Piccadilly Theatre.

Fans of the film should rest assured that the infamous 'mucky' scene escaped the cutting room floor and takes centre stage… Potter's wheel, clay and all!