Into the hoods, Royal Festival Hall, Southbank
Published:

Friday, August 06, 2010 7:41

| Review by:

Uchenna Izundu

|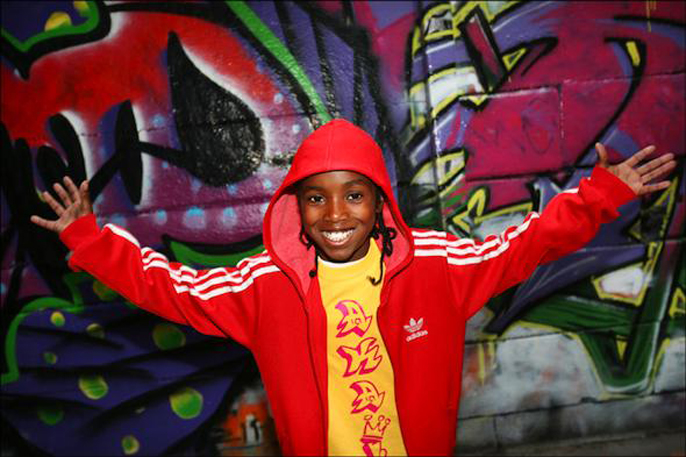 It shouldn't work, but it does. Deploying Stephen Sondheim's fairytale Into the Woods, this adaptation is sculpted as a dance routine to a soul and RnB snippet soundtrack spanning the last forty years with Stevie Wonder, Blackstreet, Joe, Missy Elliot, and Dizzee Rascall amongst others.

Two school children have run away in search of freedom and in these lead roles are Akai Osei, the winner of Sky One's TV show Got to Dance, and Lauren Halil. They end up on Ruff Endz estate where creepy landlord (Frank Wilson) tells them they can't go home until they have brought presents for his daughter, Rap-on-Zel's 18th birthday: a trainer as pure as gold, a weave as yellow as corn, a hoodie as red as blood, and an iPod as white as milk. Featuring characters from Cinderella (Spinderella, a would-be DJ and the three Uglies), Little Red Riding Hood (Lil Red, an aspiring singer), Jack and the Beanstalk (Jaxx, who lives in the basement), and Rapunzel (Rap-on-Zel, who carries the longest single weave plait in history), their intermingling stories drive the narrative. Video projections with real life photography and animation provide location and time-travel for the characters.

What is amazing is how tightly the soundtrack has been spun with key lyrics advancing the plot and illustrated by a strict dance routine. For example, Prince who is played superbly by Roger Davies, breaks into Don't Wanna Be A Player No More by r&b singer, Joe, when he is rejected by both Spinderella and Rap-on-Zel. My niggle was that the children cut some of Rap-on-Zel's weave to return to her father to get their freedom; this just doesn't make any sense as a birthday gift as it already belonged to her in the first place!

This imaginative production draws upon recent cultural references to create an engaging and amusing experience. When Jaxx is about evicted by the landlord, the 24 hour countdown from the American terrorism show starring Keifer Sutherland, appears on the large video screen. At the end, the red blanket becomes a red carpet, wedding dress, drinking table, and bedsheet covering Jaxx and his new wife Lil Red.

Director Kate Prince and the fabulous ZooNation company blend ballet, breakdancing, urban dance, and lindy hop. Witty and bursting with parody it's unsurprising that after a five months run at the Novello Theatre in the west End in 2008, its well-deserved Christmas run at the Southbank Centre last year, it is repeated this summer.

Parents can buy 90 mins of relief because their kids will love the energetic and stylized dance routines as indicated by the appreciative "brap brap!" cheers from the audience. Celeb spotting in future shows may also be a great distraction because on press night Ashely, choreographer of Diversity, was flooded by autograph requests and screaming girls along with Devon Anderson who plays Billie Jackson in EastEnders.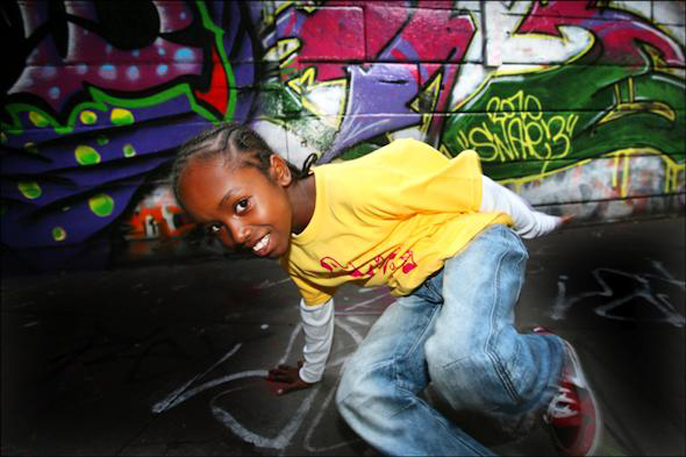 ---
Related links
Into the Hoods is at the Southbank Centre until 15 August