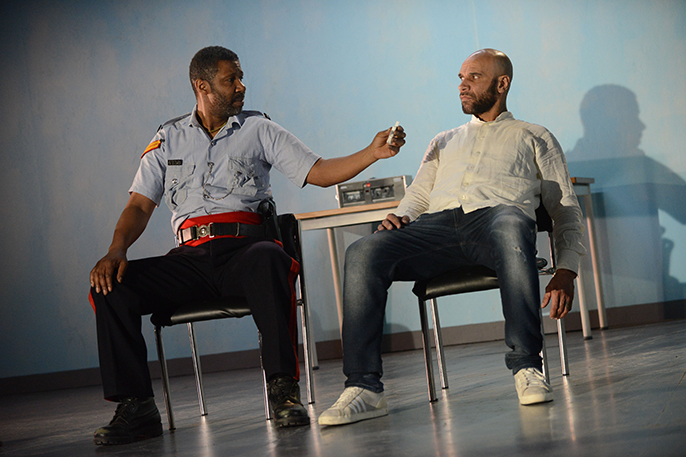 Kingston'14 should be a lot better than it is. With a BAFTA award winning writer, Olivier award winning designer and an established cast you naturally expect to be impressed, but at the Kingston'14 press night there is clearly something missing.
Advertised as the story of James, a British police officer who is sent to Kingston to investigate the murder of a UK tourist in a local hotel, deeply tied to Jamaica by his father who was born there', you soon realize this is not James' story at all. What could be an incredibly interesting journey is brushed over as we only get a few hints of James' issues with his father when there is potential for an engaging story of a British man connecting with his Jamaican family and culture.
Derek Elroy's stereotypical posh and hesitant James makes for easy laughs, but there is a massive lack of empathy or even believability for what is supposedly the play's protagonist. While James is trying to prove himself as a successful police officer, Goldie's gang lord is trying to prove he has control, his gang members are trying to do the same, the Sarg is trying to retain his authority, and partners Neil and Carl are trying to keep their reputation both within the police force and on the streets. This is a play full of testosterone, and even though strong issues of rape and violence against women are touched on there is not a single female character.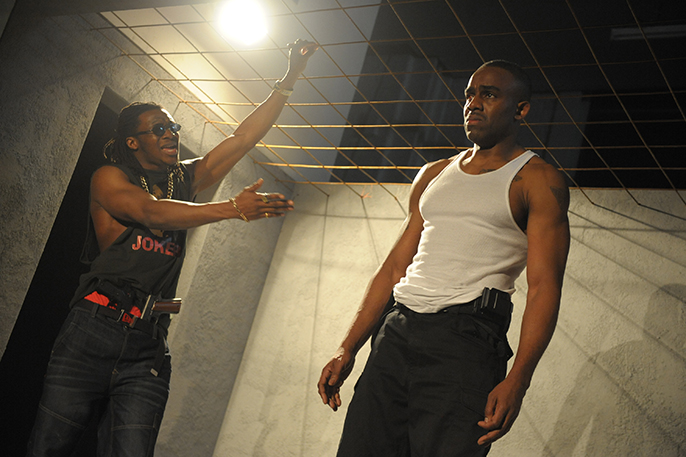 Brushing over strong issues and intriguing themes happens a lot throughout the play. There is an interesting conversation touching on both the 2010 Tivoli Incursion and the 2011 London Riots, the issue of Jamaica's huge homophobic culture, and characters' aggravation at being sold a post-independence dream all screaming to be explored and expanded. The set is a highlight, as the gang Lord known as Joker is present in his cell throughout the piece above the main action, symbolizing his constant control over the police force.
Artistic director of Theatre Royal Stratford East, Kerry Michael says the play covers 'a story we haven't seen before.' It may now be a story we have seen, but it's still not a story most of the audience will fully appreciate.
Related links