Hopelessly Devoted, Tricycle Theatre - review
Published:

Friday, April 11, 2014 10:04 AM

| Review by:

Gillian Fisher

|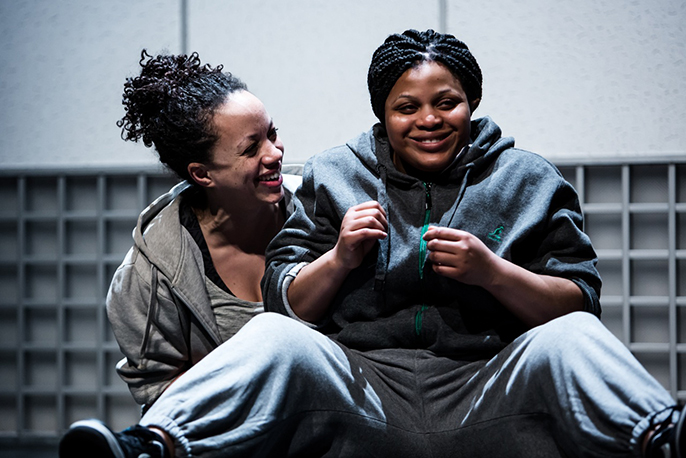 Love is often found in the strangest of places, and they don't come much stranger than a six by eight foot prison cell. Chess is serving a life sentence for murder and her contained little world is filled up with singing and Serena. With her partner being put up for parole, Chess faces a lonely future, left with only her music to sustain her. Kate Tempest's dynamic new drama serenades us through a range of emotions, powerfully traversing the topical issues of domestic violence, justice, and detachment. Trapped inside four walls Chess has so much to say and with the help of a convalescing music producer we watch as she finds the lyrics to express what spoken words cannot.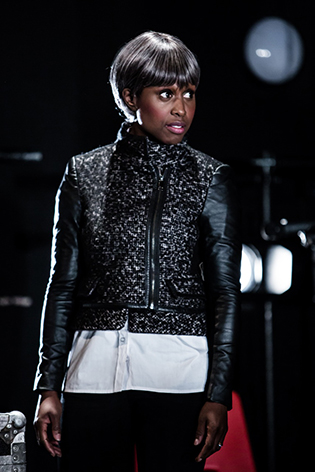 It is rare to watch a production which uses music to express the mood and dialogue so effectively. Unlike your typical musical where the cast spontaneously burst into song at the sight of a sandwich, the songs feel like a natural part of the characters' communication. Rather than formulating the plot around prison life, Tempest's main emphasis is upon Chess and her inner struggle. Cat Simmons plays the young woman with striking realism. A multi-layered persona, she is loving yet defensive, motivated but shy. Requests from the visiting music producer played by Michelle Gayle (yes- really) are met with a teenage nonchalance; seeming too eager would show vulnerability. We gradually piece together Chess' backstory and the reasons for her guarded behaviour are blatant. As with the story overall, cause and effect are straightforward but profoundly authentic.
Chess' girlfriend Serena is played by Gbemisola Ikumelo. She is kind, feisty and apprehensive. The word outside is looming and her new role as mother to her estranged children is unfamiliar and frightening. Moments of intimacy which she shares with Chess are touching in their subtlety, a game they play where they move symbiotically, each following each other's footsteps is so tender. Everyday jokes and domestic squabbles over not noticing new hairstyles are presented incredibly naturally. Direction by Stef O'Driscoll and James Grieve is subtle but versatile, often emphasising the frenetic atmosphere of enclosure. It is this enclosure which is both limiting and comforting; as Ikumelo frankly states 'In here I'm Serena. Out there I'm no-one.' Which Chess quickly challenges with 'Out there you're Mum.' The three players create the soundtrack of the narrative, which ranges from background echoes of grumpy inmates to rhythmic monologues, all written by Tempest and Dan Carey. It is during her recording sessions with Silver that Simmons really demonstrates her skills as a singer and emotions are laid bare.
Kate Tempest's dynamic new drama serenades us through a range of emotions, powerfully traversing the topical issues of domestic violence, justice, and detachment.


Many elements are at work in Tempest's new production and the poetry and music within the story give the show another dimension. With an all-female cast the story focuses strongly upon the role of women in current society and the challenges faced both in and out of the home. Michelle Gayle is confident and blunt as the music producer recovering from drug addiction and she adds another voice to the proceedings. The story is simple, but fervidly portrayed and when Simmons sings her song to her daughter, connecting to her child though her music there is not a dry eye in the house. Music is the food of love, and this play shows the many different forms that love can take.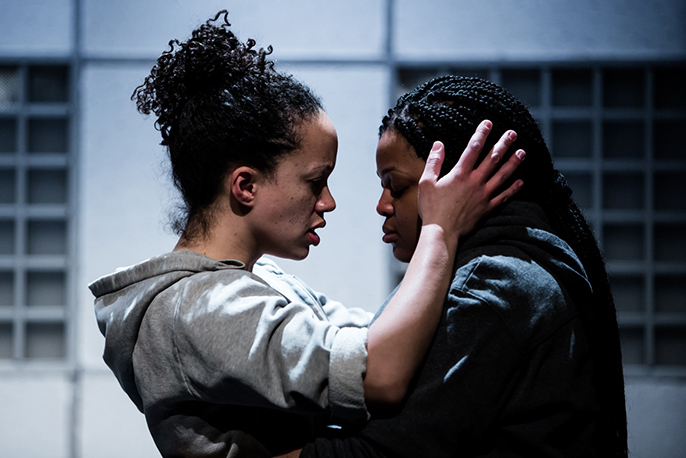 Info: Hopelessly Devoted is at the Tricycle Theatre until April 19th, 2014 | Book tickets