Handbagged, Vaudeville Theatre – review
Published:

Friday, April 11, 2014 7:37 AM

| Review by:

Natalie Twum-Barima

|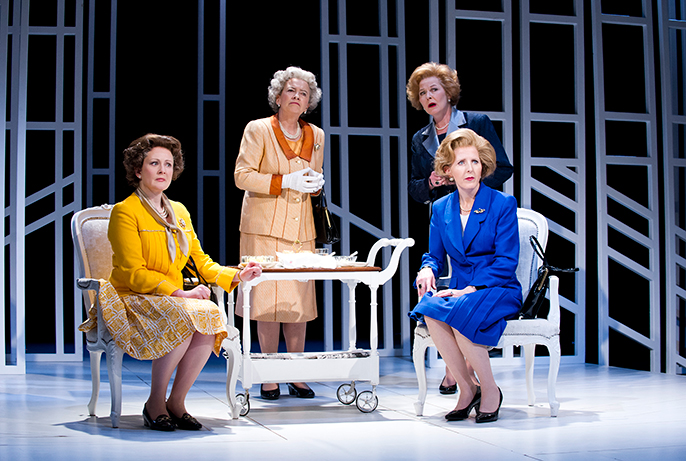 Handbagged, by Moira Buffini, is a truthful and comical play based on Margaret Thatcher's life during her time at Number 10, as prime minister. With the majority of the play being based on Margaret's interaction with Her Royal Majesty the Queen, other characters in the play include: Margaret's husband Denis Thatcher, Rupert Murdoch Ronald Reagan and Michael Shea to name a few.
Buffini takes the audience on an insightful journey of events witnessed by Thatcher across her years of service, paying particular attention to the issues and achievements she gained whilst being recognised as the longest serving prime minister in Great Britain. Events included witnessing Prince Charles' and Princess Diana's wedding and references made to the 1981 riots.
Comical aspects to the play included the actors openly breaking out of character to react to historic events, Margaret staying in character and thinking out loud whilst reacting to the Queen's speech and more present versions of the Queen and Margaret Thatcher reacting to the actions of their double, played in historic form.
In summary, with attention being paid to a well setup stage, interesting and truthful script and well enacted characters, Handbagged is certainly one to watch.
Info: Handbagged is at the Vaudeville Theatre, 404 Strand, London WC2R 0NH until August 2, 2014 / book tickets