Review: Tango Fire, Peacock Theatre
Published:

Thursday, April 14, 2011 12:10 PM

| Review by:

Contributor

|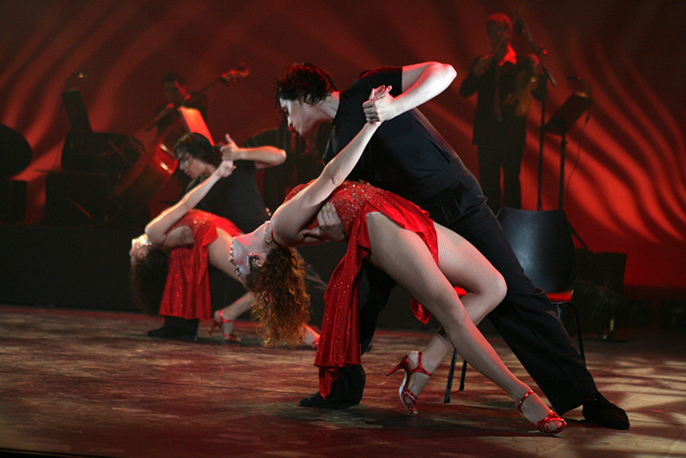 If passion, drama and the sexiest moves outside of Argentina is your idea of a good night, then Tango Fire is a must see for you. Tango Fire, showing at Sadler's Wells' Peacock Theatre, takes you on a journey through the history of Tango, from its origins in the dance halls of Buenos Aires through to its more contemporary form. Filled with enough fast fancy footwork, twirls, lifts and enough steam to leave anyone breathless.
Tango Fire was filled with moments of oohs and ahhs to leave the audience wondering just how many wondrous feats the human body could perform. The women were sexy and vulnerable, the men were masculine and strong. Combined they danced in perfect harmony, with such fast footwork it left you at times unable to catch every move. It held the perfect mix of fun and sexy routines alongside the more slower and romantic numbers. The routines where a testimony of the dedication and strength that goes into learning the highly complicated routines, most likely the reason why they have performed to sold out audiences around the world, and tonight was no exception. The dancers oozed sensuality and demonstrated just why the Tango has the reputation of being one of the world's sexiest dances.
Accompanied by a live band and performer, it set the scene of being in an Argentinean dance hall, and makes you want to go back for seconds.
---
Related links
Tango Fire is at the Peacock Theatre until 23 April