We are delighted to announce that Afridiziak Theatre News has partnered with the 7th annual Movie, Video & Screen Awards – MVSA on the Best Theatre Production category. The four productions nominated for this prestigious award are:
Josephine and I by Cush Jumbo, directed by Phyllida Lloyd (Bush Theatre)
Amen Corner by James Baldwin, directed by Rufus Norris (National Theatre)
Soul Sister directed by Bob Eaton (Hackney Empire)
One Monkey Don't Stop No Show by Don Evans, directed by Dawn Walton (Eclipse Theatre)
The MVSA's formally known as the Music Video & Screen Awards is a lavish evening of music, performances, fine dining and a grand awards ceremony. The MVSA's reward the creative talents of individuals who have contributed to the film, video, music, television and theatre industry and has grown to be one of the best awards events in the country.
The 7th annual Movie Video & Screen awards returns to the ICC Birmingham on Saturday 2nd November 2013, and will be hosted by EastEnders star Chucky Venn and the award winning Lorna Laidlaw known for playing Mrs Tembe in BBC Daytime soap Doctors.
Expect to see A list celebrities from your favourites television shows and films, gracing the red carpet of the ICC as they crown the winners at this year's MVSA's.
Guests will enjoy a red carpet reception, three course candlelight meal plus live on stage, British soul pioneers Loose Ends, Cleo Higgins from BBC's The Voice, and queen of British Lovers Rock Carroll Thompson, with special guest Nomfusi, South Africa's queen of soul and star of the film adaptation of Nelson Mandela's 'Long Walk to Freedom, with support from SDK world champion dance crew, Brina, and brothers of soul, Marcus Romelle and Ace Dance with a full live band. Atlanta based, Birmingham born and raised singer Julie Dexter will also be performing on the night.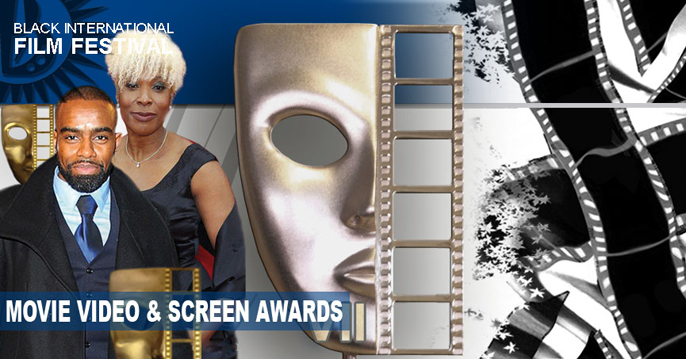 Listings information
7th annual Movie, Video & Screen Awards
Date: Saturday 2 November 2013
Venue: ICC Birmingham, Broad St, Birmingham, B1 2EA
Website www.afridiziak.com | www.biffestival.co.uk for tickets and further information
Twitter: @BiffestivalUK | Facebook: www.facebook.com/Biffest
For Press enquiries – interviews with the nominees and images, please contact Sophia A Jackson: sophia@afridiziak.com / 07855 86 77 78 | Dean Alexander: dean@vtelevision.co.uk / 07050 206 055 or Ashley Simmons ashley@vtelevision.co.uk
ENDS