Tiata Fahodzi announces departure of Lucian Msamati as artistic director and residency at Watford Palace Theatre
Published:

Sunday, September 21, 2014 9:13 AM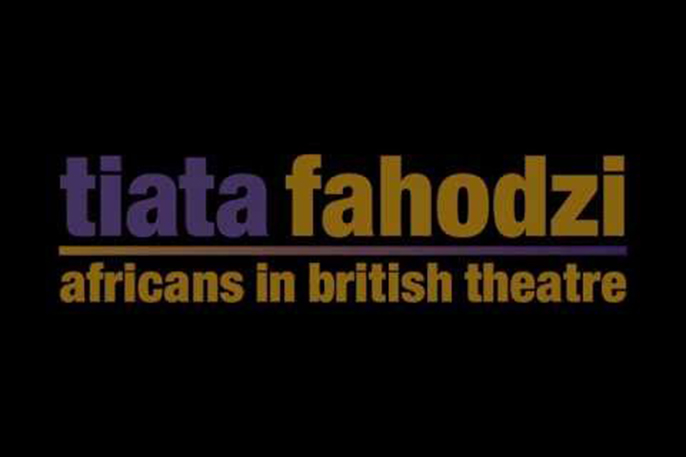 Lucian Msamati is leaving his role as artistic director of Tiata Fahodzi after four successful years leading the company. He stands down in November although will continue to develop and direct Tiata Fahodzi's next production, due in spring 2015 (details to be announced). The company is currently recruiting a new artistic director.
Lucian succeeded Tiata Fahodzi's founding Artistic Director Femi Elufowoju, jr in 2010. Under Lucian's leadership, the company successfully reapplied to be an ACE National Portfolio Organisation. This is on the basis of an innovative and ground-breaking residency Watford Palace Theatre, placing the company at the heart of a producing theatre and giving it a creative home for the first time in its history.
Lucian's achievements during his time with Tiata Fahodzi include developing and starring in Bola Agbaje's Belong at the Royal Court Theatre, directing Denton Chikura's hit comedy The Epic Adventure of Nhamo the Manyika Warrior and His Sexy Wife Chipo at the Tricycle Theatre, Watford Palace Theatre and on tour, creating and touring the company's first ever piece of outdoors event theatre The Legend of Hamba, commissioning and developing playwrights through the Tiata Delights festival and other new writing initiatives, and creating improvised theatre ensemble Tiata Tamba Tamba.
Lucian Msamati: 'It has been my privilege to lead Tiata Fahodzi for the past four years and I am proud of all the company has achieved during this time. I owe my achievements to the dedication, courage, trust and faith of our Board, my 'right-hand man' Administrative Director Thomas Kell, and the incredible Tiata Fahodzi artists and supporters. As I move on to commit to various other exciting opportunities, I look forward to following the progress of the company as others take it into a new era.'
Archie Graham, chair of Tiata Fahodzi: 'I would like to thank Lucian Msamati for his exceptional tenure as artistic director. He has brought new voices into the company and diversified the sources of inspiration for our productions, especially reflecting his own southern and eastern African heritage. He has built the company into a position where it can attract a residency partnership with Watford Palace Theatre and this will be amongst the finest of the legacies left to us by Lucian.'
Tiata Fahodzi patron Lenny Henry, who has been fighting for better black representation in theatre and broadcasting: 'I am delighted to see Tiata Fahodzi provided with a secure home by Watford Palace Theatre. This means the great work Tiata Fahodzi has done over the last 17 years will continue to reach a wider audience at one of the most well-established, respected and dynamic theatres in the UK.'
Brigid Larmour, Artistic Director of Watford Palace Theatre: 'We're delighted to be welcoming Tiata Fahodzi to its new home at Watford Palace Theatre, and look forward to our future collaborations on exciting new work.'