Westend run for Lenny Henry in William Shakespeare's Othello
Published:

Tuesday, April 28, 2009 2:13 PM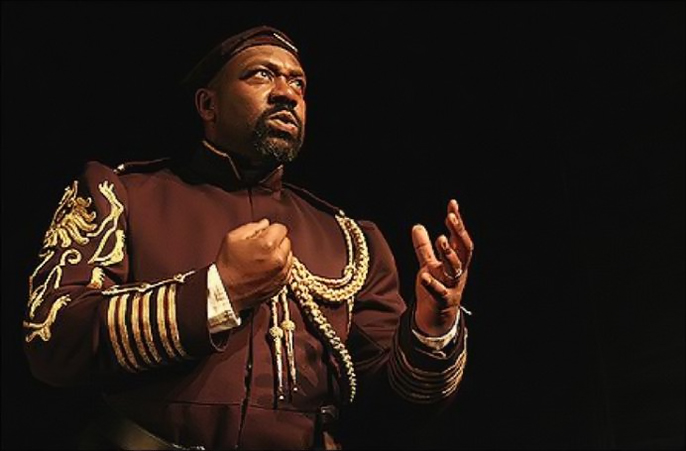 The Northern Broadsides and West Yorkshire Playhouse production of Othello, starring Lenny Henry in the title role, will transfer to the West End following a hugely successful, sell-out, regional tour. Directed by Barrie Rutter, Othello will preview from Friday 11 September and will run until Saturday 12 December 2009, with press night on Friday 18 September. Set design is by Ruari Murchison, costume design is by Stephen Snell with lighting by Guy Hoare and music by Broadsides' regular Conrad Nelson. Othello is presented at the Trafalgar Studios by Sonia Friedman Productions.
Love, racism, jealousy and desire are at the emotional core of Shakespeare's monumental tragedy, a tender love story shattered by one man's obsessive hatred of another. Othello is noble, brave and victorious. Iago, passed over for a position in the army, fuels his diabolical revenge with hatred and snarling racism. Poignant, intense and heartbreaking, Othello mercilessly explores every inch of the human condition.
Lenny Henry's award-winning career in film, television, stage and radio spans comedy, acting, writing and presenting. His many television credits for the BBC include Lennyhenry.tv, Lenny's Britain, The Lenny Henry Show, The Lenny Henry Christmas Special, Lenny Henry In Pieces, the documentaries Lenny's Atlantic Adventure and Lenny's Big Amazon Adventure, Hope and Glory, The Man, Chef!, Alive and Kicking, Bernard and the Genie, Comic Strip Presents, The Delbert Wilkins Show and Three of a Kind. His other television credits include TISWAS, New Faces, Lenny Go Home and White Goods. His film credits include the voice of Shrunken Head in Harry Potter and the Prisoner of Azkaban, True Identity, Live and Unleashed and Work Experience. Lenny Henry's live performances include his one man shows, Where you From?, So Much Things To Say, Have You Seen This Man, Large '99 and Loud!. His radio credits include Rudy's Rare Records, Lenny and Will: Act 1 and 2, What's So Great About?... Bob Dylan, The Method and Motovational Speakers, all for BBC Radio 4. Lenny Henry co-founded Comic Relief in 1985.
Formed in 1992 by Artistic Director Barrie Rutter, Northern Broadsides is a multi-award winning touring company based in the historic Dean Clough Mill in Halifax, West Yorkshire. The company has built up a formidable reputation performing Shakespeare and classical texts with an innovative, popular and regional style, often in unconventional locations. As well as touring extensively in the UK, the company has toured to India, Brazil, the USA, Greece, Cyprus, the Czech Republic, Poland, Germany, Austria and Denmark.
The full cast is: David Beckford (Duke/Gratiano), Matt Connor (Roderigo), Andy Cryer (Montano), Victoria Gee (Bianca), Jessica Harris (Desdemona), Lenny Henry (Othello), Geoff Leesley (Brabantio), Conrad Nelson (Iago), Chris Pearse (Herald), Simon Holland Roberts (Senator/Lodovico), Sara Poyzer (Emilia) and Richard Standing (Cassio).
Othello will play at the Trafalgar Studios from 11 September to 12 December 2009
Address: Trafalgar Studios, Whitehall, London, SW1A 2DY
Performances: Monday – Saturday at 7.30pm, Thursday and Saturday matinees at 2.30pm
Nb there is no evening performance on 20 October and no matinee on 29 October
Box Office: 0870 060 6632
Tickets: £20 - £45, plus concessions, Previews £15-£35