Rufus Norris to present Best New Play of the Year at The Alfred Fagon Award in November
Published:

Sunday, October 25, 2015 10:25 AM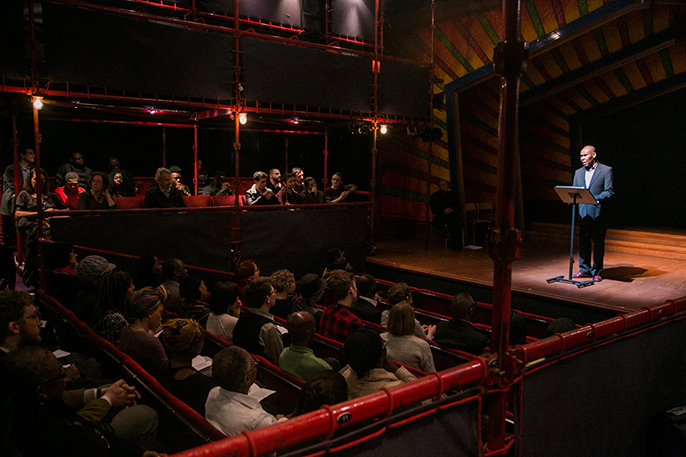 Rufus Norris, artistic director of the Royal National Theatre is to present the award to the winning writer of Best New Play of the Year at this year's Alfred Fagon Award supported by The Peggy Ramsay Foundation.
The plays shortlisted for this year's Award includes both contemporary and historical plays, domestic and global - Tolula Dada's Carrot or Stick explores date rape in the workplace while Theresa Ikoko's Girls focuses on the current predicament of teenage girls kidnapped in Africa. In Eva Edo's play Looked After Children, the play highlights the insidious nature of grooming of children in care and in Manhattan Out to Sea, Deidan Williams creates a family saga set against the backdrop of the 1983 murder of Maurice Bishop, Grenada's Prime Minister; while in David Judge's Skipping Rope a dysfunctional family implodes. Tolula Dada's writing credits include White Meat, Dark Meat, Breast or Thigh? (dir. Lauren Bracewell), Off Cut October 2012, Riverside Studios and Princess in Waiting (dir. Thomas Hescott), Hampstead Downstairs, April 2011.
Theresa Ikoko is part of the Talawa Writer's Programme in partnership with Bush Theatre and Soho Theatre supported by The Paul Hamlyn Foundation. Her writing credits include: Visiting Hours, New Black Voices Showcase, Belgrade Theatre, November 2014 Belgrade Unplugged, Belgrade Theatre, July 2014 Scratch That Hackney, Hackney Attic, October 2013 Normal, (Lunchtime Readings, High Tide Theatre, November 2014; Reading, Talawa Firsts, Talawa Theatre, June 2014) The Race Card, Reading, Tricycle Young Writers, Tricycle Theatre, August 2013 Eva Edo is a new playwright. Looked After Children is inspired by her work as a qualified solicitor specialising in child protection.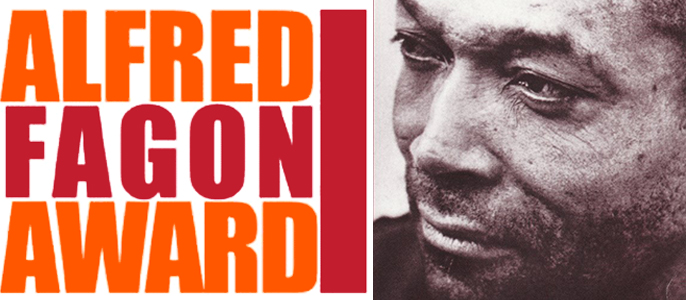 She write plays which pose questions about the challenges of contemporary life with a particular interest in the influence and impact of "the state" (local government, social care, police, immigration agencies) on modern Britain and its communities. Deidan Williams is also a new playwright. He has worked as a dramaturg for Neither Here nor There by Maggie Rose and The Return by Sergio Pierattini, LegalAliens Theatre Company and as a script consultant for the radio series Crossed Fates. He has published several short pieces of fiction online and in the magazine Margin. Skipping Rope is David Judge's first play. After performing his poetry at various events in Manchester over the last couple of years he was encouraged to transform his poetry into plays. With the support of Box of Tricks Theatre Company (BOTTC) he completed the first draft of Skipping Rope then earlier this year he was invited to take part in Talawa Firsts, where the play was further developed.
From October 2015 David will be Talawa's writer on placement at the Royal Exchange, with a commission to write a second play. The Award continues to be a benchmark of quality writing by Black British writers with last year's winning play Cuttin' It by Charlene James recently broadcast on BBC Radio 4 (19 October 2015) as its Drama of the Week. The play will also tour next summer at theatres Birmingham Rep, The Yard, Young Vic and Royal Court.
The 2014 winner Liberian Girl by Diana Nneka Atuona [read story] has also been successful with a London tour headlined by a critically acclaimed run at the Royal Court earlier this year.
Best New Play of the year will be presented by Rufus Norris on Friday 27 November at Dorfman Theatre, National Theatre, London.
The shortlisted plays are:
Carrot or Stick by Tolula Dada
Girls by Theresa Ikoko
Looked After Children by Eva Edo
Manhattan Out to Sea by Deidan Willliams
Skipping Rope by David Judge
The trustees of The Alfred Fagon Award are: Yvonne Brewster OBE Sheelagh Killeen James Hogan The founders of the Award are:
Yvonne Brewster OBE
Mustapha Matura [read interview]
Oscar James
Sheelagh Killeen
Roland Rees
Paul Stephenson OBE
Info: Visit the Alfred Fagon Award website for more information