UK's leading black touring company launches Revolution Mix
Published:

Monday, October 27, 2014 2:26 AM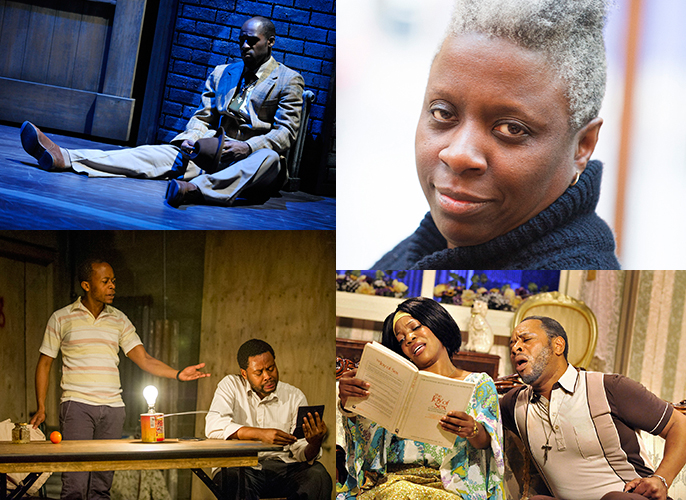 Three year equality initiative will act as a catalyst for permanent change in British Theatre.
Eclipse Theatre Company led by artistic director Dawn Walton will spearhead the largest ever national delivery of black British stories in regional theatres from 2015 - 2018, with the aim of provoking major change, tackling inequality and creating a lasting legacy within the UK's theatrical landscape both onstage and off.
The project will see Eclipse Theatre Company, who co-produced tour of Sizwe Banzi is Dead (2014) with the Young Vic, One Monkey Don't Stop No Show (2013) national tour with Sheffield Theatres and The Hounding of David Oluwale (2011) with West Yorkshire Playhouse, partner with a number of regional venues and commission plays from ten black writers. Six will write a middle scale production with one writing a small scale production, another will write a radio play and two will write short films. At least one of these pieces will be written with an all female cast in mind.
The work will be delivered as a series of tours and stand alone productions across the regions. This will be the biggest single delivery of black work ever seen in the UK – a year-long festival of diversity developed and delivered by regional artists with Eclipse Theatre Company working closely with all of the partner theatres. Eclipse Theatre Company are now keen to hear from writers, in particular from the North and South West regions, who have at least two short run theatre productions, radio plays, short films or TV credits.
Revolution Mix is supported with an Exceptional award from the Arts Council of £249,141. The Exceptional awards scheme enables the Arts Council to respond to new and ambitious ideas from the sector that will make a significant additional contribution to delivering its strategic vision of Great art and culture for everyone.
Dawn Walton, artistic director of Eclipse Theatre Company, said: "Revolution Mix is about doing not talking. When the subject of Diversity comes up - people gather in rooms and talk. If you sit in that room you will hear more reasons why things can't change than why they can. But there is no question that there is an appetite for change. Revolution Mix is what we are all going to DO."
Walton, continued: "Eclipse Theatre Company is proud to be receiving an Exceptional Award from Arts Council England. It is encouraging to be heard understood and supported in this way. Revolution Mix is about doing not talking. We hear it when an audience member comes up to thank us for bringing black work to their local venue. We hear it when a black writer in the regions contacts us because they don't feel there is a place for them in their local venue. We hear it when a regional venue tells us they don't know any local black writers. Revolution Mix is Eclipse Theatre Company's response to all of them. We know where the black talent is because they contact our company and we know what the missing British stories are because they are our stories."
Revolution Mix has been driven by the lack of black British culture in mainstream regional theatre and by the impact that Eclipse Theatre Company has made to date. At the core of the project is the importance of telling the missing Black British story and its place within the make-up of modern Britain. Eclipse Theatre Company tours have succeeded to great effect, in part due to the company's audience development work in each of the local communities they tour to. The company's tour of One Monkey Don't Stop No Show achieved 32% new bookers to the tour venues suggesting that a diversity led approach is effective. All of this demonstrates that black theatre plays a very active role in enriching the canon of British theatre and that a fundamental shift is needed.
In May 1956, Look Back in Anger by John Osbourne opened at the Royal Court Theatre. 18 months later Moon on a Rainbow Shawl by Errol John was produced in the same venue. While the influence of the 'angry young men' was deep and permanent, the legacy of this ground-breaking black play was not. Today, there is no shortage of talented and experienced writers, actors and directors from the black artistic community. Eclipse Theatre Company has recognized the need to reflect the diverse world immediately outside venues' front doors alongside the August Wilson's or Athol Fugard tales of 'other places' and 'otherness'.