Home Again to premiere at British Museum, London for Black History Month - red carpet event
Published:

Wednesday, October 16, 2013 5:25 AM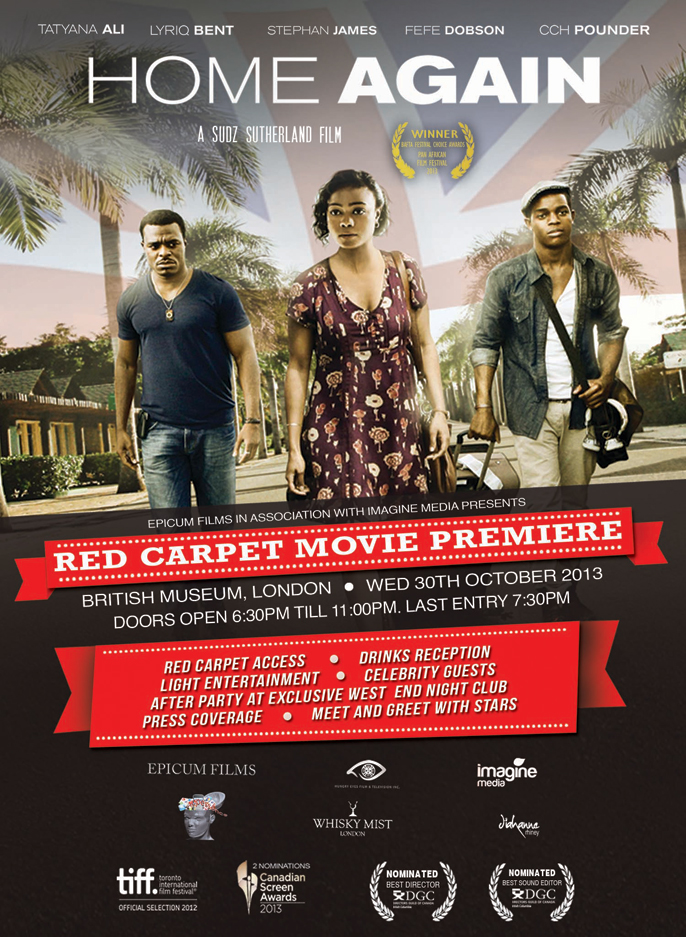 Epicum Films hosts a star studied red carpet film premiere for "Home Again", a feature length movie starring Tatyana Ali, CCH Pounder, Lyriq Bent, Stephan James and Paul Campbell.
This exciting night to remember will all be happening at the British Museum, where we close the gates to celebrate and screen an award winning film and celebrate the talents of our actors.
Confirmed to attend are Tatyana Ali, CCH Pounder and the award winning directors and producers of the movie, as well as celebrity guests from the world of music, film and fashion.


Home Again Trailer
Home Again Trailer courtesy of Youtube.com
Info: The Home Again red carpet premiere takes place at the British Museum on Wednesday, October 30th at 6.30pm. For any information on VIP tickets, please go to www.epicumfilms.com. The film will release in cinemas on November 15, 2013.