London Hub seeks emerging artists and playwrights for the Barry Reckord Bursary & Pitch it
Published:

Tuesday, October 2, 2012 9:09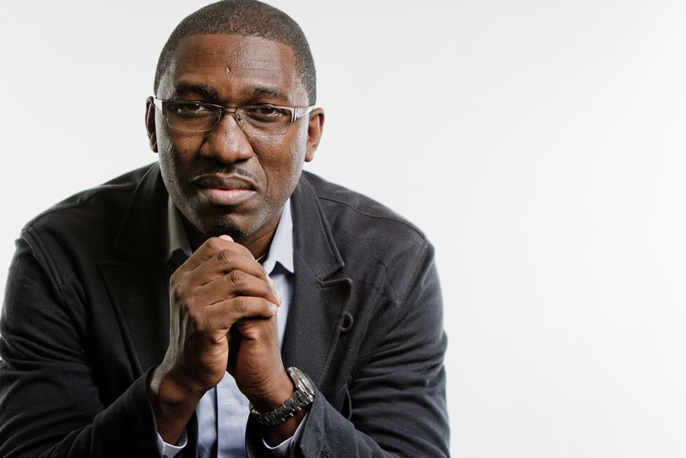 This autumn sees exciting developments at London Hub with two new, pioneering initiatives aimed at enhancing and developing emerging artists and playwrights. Firstly, a new bursary has been created to honour the work of playwright Barry Reckord, this is part of the London Hub's commitment to support emerging writers. The London Hub has also created Pitch It, a bursary which will help and develop emerging artists in any artform. Both initiatives are open to BAME (black, Asian and minority ethnic) people and celebrates the diverse, rich and vibrant artist, performers and playwrights across the UK.

The Barry Reckord Bursary – The London Hub are delighted to announce that actor and Playwright, Kwame Kwei-Armah (OBE) is the patron for this bursary. To take part budding playwrights will need to submit a 300-word synopsis of their play and a CV detailing their playwriting/production history, plus a covering letter of up to 500 words outlining how they would benefit from the bursary. The panel comprises: Madani Younis, Artistic Director, Bush Theatre; Patricia Cumper, playwright; Michael Buffong, Artistic Director, Talawa Theatre Company; Maria Oshodi, Artistic Director, Extant and Oberon Books - sponsors of the bursary. The deadline for submission is Friday 26th October 2012.

The winner will be announced in January 2013. The bursary includes a cash award and a co-commission from Talawa Theatre Company and Bush Theatre. This is the first year of the bursary and will be awarded every two years.

The bursary has been set up in honour of Jamaican playwright Barry Reckord. In the 1950 he moved to the UK writing work that captured the conflicts of class and race in 1960's Britain. His award winning play Skyvers was first produced at The Royal Court in 1963. Other work includes the plays Flesh to a Tiger, You in Your Small Corner and for television In the Beautiful Caribbean and Club Havana. 14 of his plays were produced in London, New York and Jamaica.

Proceeds from ticket sales of Reckord Celebrations, an event to celebrate the and work of Barry Reckord will go directly to The Reckord Bursary. Donations can be made online

Pitch It - This exciting new bursary is open to any artform. Artists need to submit their creative idea by Monday 8th October 2012 and should include a 300 word synopsis of the piece they wish to develop and 500 words outlining why should be selected. Six artists will be invited to showcase their project to a panel of experts on Tuesday 30th October. The panel includes Jatinder Verma, Artistic Director, Tara Theatre and playwright Patricia Cumper and the two winners will be announced on the day. The winners will each receive a cash reward of over £100 and a mentoring programme followed by a presentation of the work they have created at Tara Theatre in 2013 - further details to be announced. This is the first year of the bursary which will be awarded annually.