J's Dance Factory presents This Christmas for ACLT
Published:

Friday, November 7, 2014 4:33 PM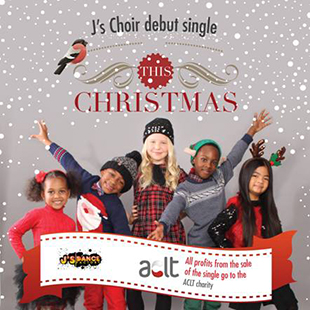 The ACLT (African Caribbean Leukaemia Trust) have been selected to be the beneficiaries of a Christmas charity single by London based youth dance company, J's Dance Factory. The single has been recorded by children (aged between 5-15 years old) who are part of an award winning dance school, founded by young entrepreneur Jessica Elliott.
The track "This Christmas" originally written and sung by Donny Hathaway and subsequently covered in 2007 by US artist Chris Brown, has been covered by the young group in order to fundraise for the ACLT and we need your help to make it reach the Christmas Number 1 position.
SUPPORT ON SOCIAL MEDIA
Using the below hash tags and social media handles, please tweet, post on Facebook and Instagram your support of the single.
Please use #ThisChristmasJsChoir and ACLT social media handle @ACLTcharity (for Twitter and Instagram) and #ACLTcharity (for Facebook. Alternatively, please tag us on Facebook) to encourage your followers to support the single and buy it
BUY THE SINGLE FROM iTunes!
The track will be available for pre order from Thursday 6 November and available for download on Sunday 14th December. The single costs 0.99p with all proceeds going to the ACLT. Please support the charity in this small way by purchasing the track and sharing your purchase on social media, encouraging your family, friends and followers to do the same!
Order the single now by visiting iTunes
J's Choir Performances:
Saturday 15th November; House of Parliament Youth Event (NOT OPEN TO PUBLIC)
Monday 8th December; City Hall Private Reception (NOT OPEN TO PUBLIC)
Wednesday 10th December; Regents Hall Concert (OPEN TO PUBLIC)
Sunday 14th December; Intu Shopping Centre Bromley, (OPEN TO PUBLIC)
Monday 15th December; Official single launch performance at Hamleys Toy Store (OPEN TO PUBLIC)
Saturday 20th December; Whitgift Shopping Centre Croydon (OPEN TO PUBLIC)