Afridiziak Theatre News nominated for the Screen Nation Digital-IS award for Favourite Arts & Entertainment/Lifestyle site/mag
Published:

Sunday, November 3, 2013 1:01 PM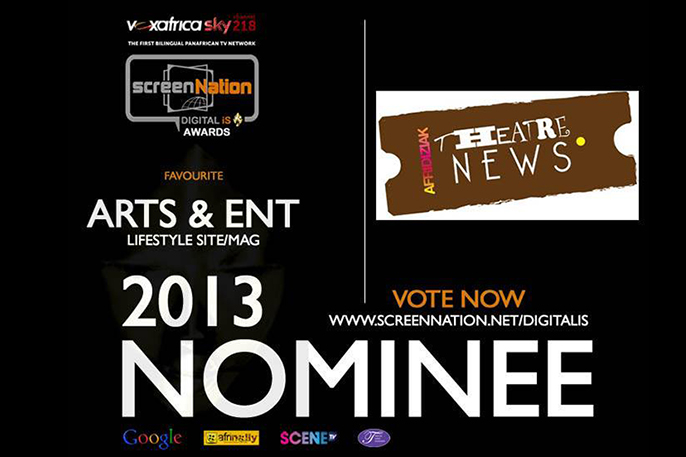 We are pleased to announce that Afridiziak Theatre News has been nominated for the Screen Nation Digital-IS award for Favourite Arts & Entertainment/Lifestyle site/mag. The Screen Nation Digital-Is Media Awards is designed as a competitive excellence platform that will showcase the best work being published online made by black British and international digital media creatives themed under digital publishing, entertainment and culture working across short films, web series, blogs, magazines, social networks and more.
The inaugural year will see honours bestowed upon innovative digital entrepreneur JAMAL EDWARDS, founder and CEO of SBTV, the UK's leading online youth broadcaster and LUTI FAGBENLE, founder of LUTI MEDIA, the top UK digital production company working across music promos, commercials and films. Both will be honoured as recipients of our very first ever Digital Vanguard Awards.
The Reception, Ceremony and Networking event will be held at the Google London HQ, 1-13 St Giles High Street, London WC2H 8AG on Tues 17th Nov, 3.00pm - 7.30pm as a celebration of diversity in UK and international digital media. The Awards ceremony presentations will be streamed live on Google+ Hangout, with highlights of the event broadcast on Vox Africa (Sky218).