Women's Domination Story Competition
Published:

Sunday, November 18, 2012 6:17 AM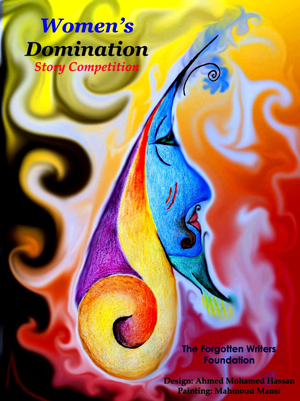 Back on the International Women's Day 2012, The Forgotten Writers Foundation released its international story competition entitled "Women's Domination" from Egypt to fulfill "Democracy through Literature". The reason behind launching this competition is to measure how different cultures through out our world would view the power of women, whether in work, sports, economy, psychology, relationships, politics, spirituality and any other aspect in our lives.

The competition's aim is to also make each woman share her own power with others, or perhaps rediscover her powers through the story, and for men to contemplate over women through literature. The results will be announced on the International Women's Day 2013. The winning stories will be published in one book along with the research of how different genders and cultures view women's domination.

With the Uprising of Women around the globe, and the sudden call for all the lost rights of humanity, the supporters of women freedom must have roles not only in politics and demonstrations, but also in all the diversified fields of our society. They must be active in art, literature and charity, in order to reach different people, or reach the same people but from a different prospective, one that might let them admit women's power and understand it.

Politics and Art has always inspired one another, thus one will not survive without the other.
---
Related Links
Detailed Guidelines
Official Results of the First Competition along with Quotes from each Writer