Lime's annual Community issue out now - Nov 2011
Published:

Monday, November 14, 2011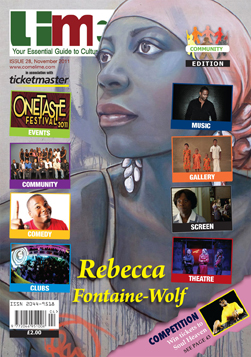 Editor's note
Lime – Nov 2011
Issue 28
Welcome to the November 2011 issue of Lime magazine. This is our second annual Community edition where we ask our interviewees to share the last time they did something for the community.

Do you support your community events? Have you got a community spirit and reach out to do your bit to make the world a better place? Well if you feel you could do more then we're here to inspire you to make a difference.

Flick through the magazine and make a pact with yourself to do something that's completely out of your comfort zone but will make someone feel that little bit better about the world.
---