Newham Borough Writing Competition 2009
Interested in writing poetry or short stories?
Live, work, study or go to school in Newham?
Want to win a prize and have your work published?Then why not enter the Newham Borough Writing Competition?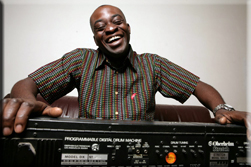 With prizes totaling well over £1000 Newham Libraries and Arts & Festivals Service in association with London's leading writing organisation, Spread the Word, launches its first borough-wide writing competition for poetry, short stories and stage-plays.
In recognition of dramatic changes taking place in Newham today the theme for the competition is 'The Changing Face' and the submitted work, in some way, should reflect this in its content. The deadline for entries is 29 May 2009.
Aimed at writers of all ages and abilities the competition seeks to capture the essence of London's most diverse borough with additional awards for under-represented groups such as schoolchildren, the Under 21's, the Over 60's and those with English as a Second Language.
Don't worry if you've never written before, Spread the Word will be hosting a series of Free creative writing workshops in Newham Libraries to help you get the most from your work. Judges include novelist and poet, Maureen Duffy, poet, producer and poet, Charlie Dark, and playwright, Georgia Fitch. Click here for more information on the competition and the workshops.