The Old Vic announces cast for ZooNation's Sylvia
24 May 2018
Published:

Friday, May 25, 2018 12:39 PM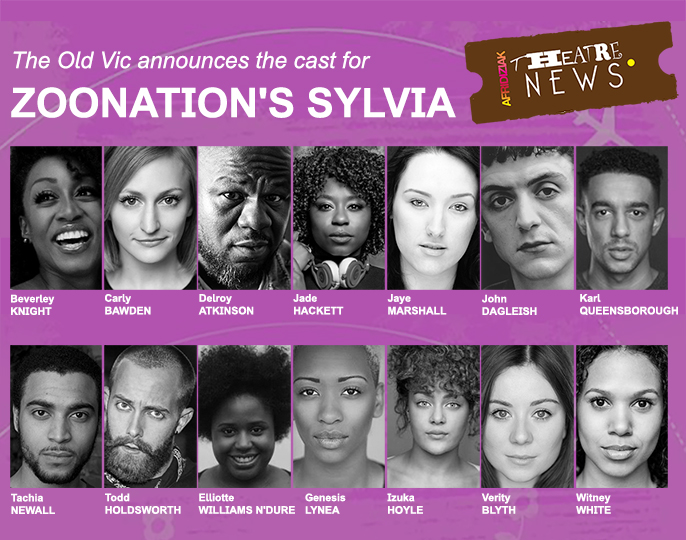 The Old Vic today announces the cast of SYLVIA, which will have its world premiere at The Old Vic on 11 September, with previews from 3 September. The cast includes Delroy Atkinson (Winston Churchill and Company), Carly Bawden (Clementine Churchill, Annie Kenney and Company) , Verity Blyth (Adela Pankhurst and Company, John Dagleish (Keir Hardie and Company), Jade Hackett (Lady Jennie Churchill, Edith Garrud and Company), Todd Holdsworth (H. G. Wells, Silvio Corio and Company), Izuka Hoyle (Emily Davison and Company), Beverley Knight (Emmeline Pankhurst), Genesis Lynea (Sylvia Pankhurst), Jaye Marshall (Dance Captain and Company), Tachia Newall (Lloyd George, Lord Cromer and Company), Maria Omakinwa (Ada and Company), Karl Queensborough (Harry Pankhurst and Company), Ross Sands (George Bernard Shaw, Richard Pankhurst and Company), Witney White (Christabel Pankhurst and Company) and Elliotte Williams-N'Dure (Flora 'The General' Drummond and Company).
Votes for Women and a fractured family at a momentous hour in British history.
100 years after the first women in Britain were granted the vote, Kate Prince combines dance, hip hop, soul and funk to shed new light on a remarkable story at the heart of the Suffragette movement. SYLVIA is a modern musical celebrating the life of Sylvia Pankhurst, her pivotal role in the campaign for women's rights and the price of the passion and politics that tore her family apart.
In its 200th Birthday year The Old Vic is marking the 100th anniversary of the first women in Britain being given the vote with the world premiere of SYLVIA. Earlier in 2018 The Old Vic also commissioned a set of monologues for One Hand Tied Behind Us, curated by Maxine Peake, as part of its Bicentennial One Voice Season.
Supporting the Mayor's #BehindEveryGreatCity campaign to celebrate the centenary of the first women winning the right to vote and tackle gender inequality in London.
On 4 March 2018 some of the cast of SYLVIA took to the stage at Trafalgar Square to welcome the 5,000 women and men who marched from the Houses of Parliament in support of gender equality.
There will also be an exclusive performance extract from SYLVIA at Latitude festival over the weekend of 12 – 15 July.
Book Kate Prince & Priya Parmar
Music Josh Cohen & DJ Walde
Lyrics Kate Prince, Josh Cohen & DJ Walde
Director & Choreographer Kate Prince
Designer Ben Stones
Lighting Natasha Chivers
Sound Clement Rawling
Casting Jessica Ronane CDG
Band Leader Josh McKenzie
Vocal Arranger Michael Henry
Info: Sylvia, will be at the Old Vic from Mon 3 Sept to Sat 22 Sep 2018 | Book tickets