Alfred Fagon Award 2013
Published:

Friday, May 10, 2013 5:40 AM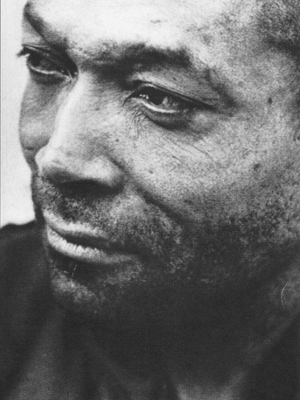 Submissions are now open for the annual award for Caribbean/African British playwrights, established after Alfred Fagon's tragic, untimely death. Taking over from Talawa Theatre Company the 2013 award is now administered by Tiata Fahodzi.
The Alfred Fagon Award was established in 1996 in memory of the late Jamaican playwright and actor, Alfred Fagon. The £5,000 prize is awarded to the writer who has, in the opinion of the judges, written the best stage play of the year. New as well as established writers are encouraged to enter.
The Award is kindly supported by the Peggy Ramsay Foundation.
Previous winners of the Alfred Fagon Award include: Roy Williams, Shenagh Cameron, Sheila White, Grant Buchanan-Marshall, Adeshegun Ikoli, Linda Brogan, Penny Marshall, Trevor Williams, Marcia Layne, Michael Abbensetts, Michael Bhim, Allia V Oswald, Lorna French, Paula B Stanic, Oladipo Agboluaje, Rachel De La Haye and Levi David Addai. The 2012 winner was Michaela Cole for Chewing Gum Dreams.
The eligibility and submission guidelines must be consulted before submitting material - see below.
The 2013 Award is being administered by Tiata Fahodzi, after many years of great service to the Award by Talawa Theatre Company. Tiata Fahodzi will take no part in the assessment process. Enquiries about the award can be made via email or phone 020 3435 6508.
Entry Guidelines
The Award is for the best new stage play in English, and is open to playwrights of African or Caribbean descent resident in the UK.
The play need not have been produced.
For plays which have been produced, only those produced since August 2012 will be considered ('production' is defined as any professional presentation before the public).
Television/radio plays and film scripts will not be considered.
The Award is for a full length play of at least 70 minutes in length.
Submission Guidelines
The deadline for entries is 5pm on Friday 9 August 2013.
Each entrant can only submit one play.
Entrants must submit the following hard copies:
two copies of their play
a synopsis
a CV confirming the writer's Caribbean and/or African heritage, and residency in the UK
In addition entrants must submit an electronic copy of the play by email.
If return of copies is required a self-addressed envelope bearing correct postage must be included.
Hard copies should be sent to
The Alfred Fagon Award 2013
c/o Tiata Fahodzi
Waterloo House
207 Waterloo Road
London
SE1 8XD

The electronic copy should be sent to: info@alfredfagonaward.co.uk
Acknowledgement will be provided when all required items have been received.
Web: Alfred Fagon Award website: www.alfredfagonaward.co.uk Twitter: @AlfredFagonAwrd