I Can't Sing – preview
London Palladium
Published:

Tuesday, March 25, 2014 8:05 AM | Words by Mike Scott-Harding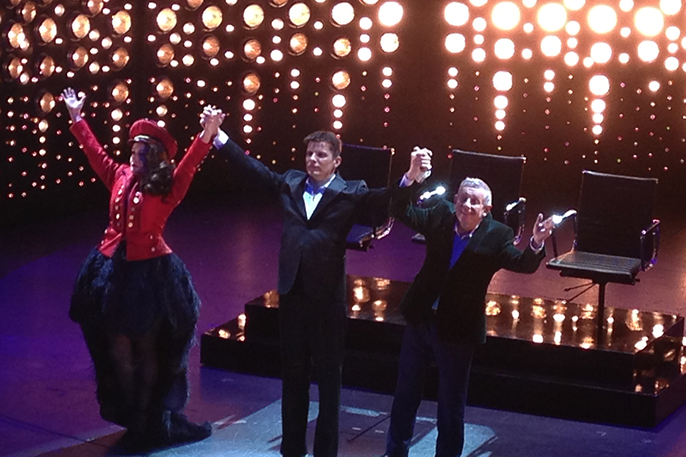 On Friday, March 21st, I attended a 'cast call' for the new Harry Hill/ Simon Cowell musical 'I Can't Sing', at the London Palladium. The 'technical issues' that have caused the musical's postponement have been well documented but, as this was no more than a 'dressed photo-shoot', it was difficult to evaluate the show, either in terms of dialogue or song. Having said that, Cynthia Erivo (even in low play back mode) can really sing!
Certainly, the sets look ambitious enough but, from what I saw, the choreography by the 'featured characters' seemed to vary in quality. However, as with all things 'musical', the proof of the pudding will be in the final viewing/hearing. After two 'full-dress' songs were performed (to playback), three of the cast attended a polite and well-mannered Q&A.
'Afridiziak' favourite Cynthia Erivo ('Shenice'), Alan Morrisey ('Max'), and Simon Lipkin (ventriloquist/dog named 'Barlow') were brought forward to smile affectionately at backstage shenanigans, answer questions about who their favourite 'real-life X-factor' judges might be, and generally put a positive spin on the incessant script changes.
Professionals that they are, the theory was presented that there was no place they would rather be. Hopefully, once the show is underway, the audience can say the same.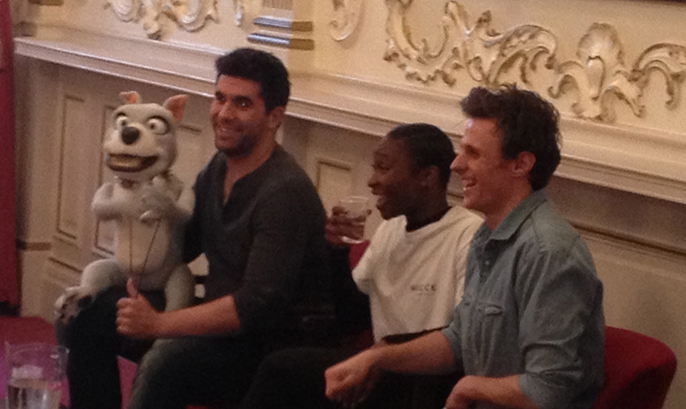 Info: I Can't Sing opens on March 25, 2014 at the London Palladium | Book tickets