Local church uses drama to raise funds for charities highlighting human trafficking issues
Published:

Wednesday, March 21, 2012 11:45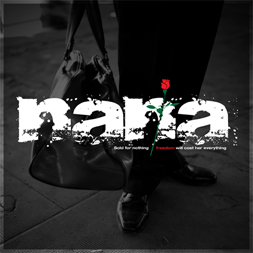 House On The Rock, an Islington church are using their yearly Easter drama production to raise awareness on the issue of human trafficking. The play will take place on Easter Saturday. The event is being supported by London Metropolitan Police and all ticket proceeds are being donated to their charity partners, STOP THE TRAFFIK, Anti-Slavery International and the Human Trafficking Foundation. Local councillors for St. George's Ward and Holloway are being invited to lend their support to the project with their attendance.

A report by the Association of Chief Police Officers estimates that there are at least 2,600 female adult victims of trafficking for sexual exploitation in England and Wales. Reports from the Child Exploitation and Online Protection Centre suggest there are on average around 300 child trafficking victims in the UK per annum.

Bex Keer, UK Manager for STOP THE TRAFFIK has called it "an incredible opportunity for us to learn about what trafficking is, and for us to be inspired to consider what it is that we can do", saying she "is delighted that House On The

Rock is raising awareness and funds for this global response to combat trafficking".

The drama production is on April, 7, 7pm at the Rock Tower, 49 Tufnell Park Road, London N7 0PS. Tickets are £5 and all proceeds go to charity.
---
Info: www.facebook.com/hotrlondon | Twitter: @hotr_london | www.hotr.org.uk
NANA from HouseOn TheRock on Vimeo.