West End cast of Thriller Live pay candle-lit tribute on stage to the memory of Michael Jackson on the third anniversary of his death
Published:

Sunday, July 8, 2012 20:08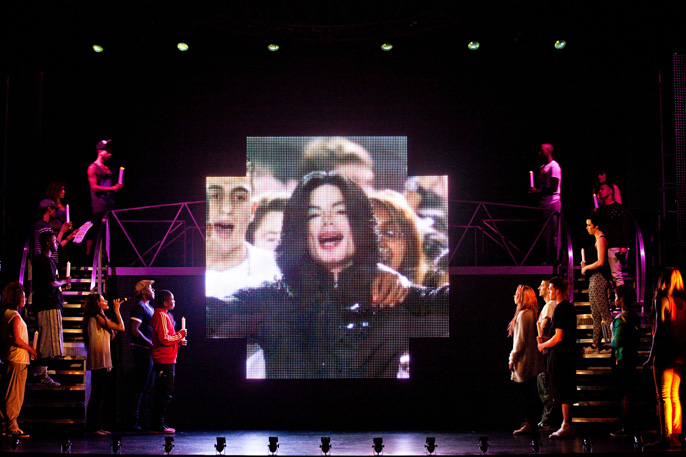 On June 26, the West End cast of Thriller Live paid an onstage candle-lit tribute at the Lyric Theatre to mark the third anniversary of the singer's death.

At the start of the show, the entire cast assembled on stage bearing candles. Against a rolling montage of images, and MJ's distinctive fedora hat on a microphone stand picked out in a single spotlight the near-capacity audience were told: "Every day he created history. Every path he took, he left his Legacy. And although Michael Jackson has gone too soon, his music lives on forever. Tonight we're here to celebrate his life. And as we take a moment to reflect, we're reminded why he is the greatest entertainer of all time."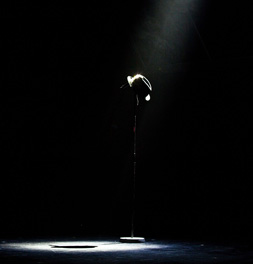 Thriller Live, a spectacular, high-octane concert specially created to celebrate the career of the world's greatest entertainer and undisputed King of Pop, has now played in over 23 different countries and been watched by more than 2 million people.

Thriller Live creator Adrian Grant, a long time associate of Michael Jackson, and author of 'Michael Jackson – The Visual Documentary', said: "Three years ago the world lost one of it's greatest ever entertainers.

He was an inspiration to millions, through his music, videos and humanitarian acts of goodwill. Michael was unique - an amazing vocalist, sensational dancer and great songwriter, he created work that opened the doors for many generations to follow.

On stage he was pure magic – and this is where he said he felt most comfortable, in a life where off it he was often persecuted for being different. There will never be another Michael Jackson, he was as an innovator and creator who dared to live his dreams and give art a whole new expression.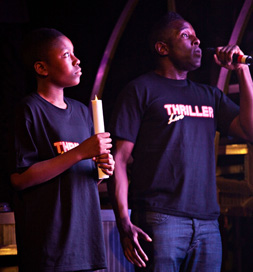 "Thriller Live pays tribute to Michael Jackson not just today, but every day with a show that is full of love and respect for his work. Whilst we cannot replicate the King of Pop on stage, we can certainly honour his memory – and our cast, band and crew all work tirelessly to recreate just a taste of Michael's persona and talent on stage.

We thank you Michael for everything, you may be gone but you are certainly not and never will be forgotten. Love Always."
---
Related Links