EastEnders actress Bumni Mojekwu and Layton Williams, the first black Billy Elliott in the West End join cast of British musical A Dream Across The Ocean
Published:

Sunday, July 8, 2012 19:48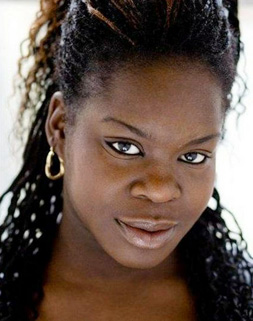 Directed by Ray Shell, A Dream Across The Ocean, tells the story of Winston Morgan, who leaves the Caribbean in the 1960's and travels to London in search of a better life for his family. It follows his struggles as he endeavours to settle in the mother country: his lonely early years without Annie, the love of his life.

It also tells of his enduring friendship with Patrick Mulligan, an Irishman who shares the rooming house that accepts them both when no one else would, and how his faith and determination helps him to create a new life in a cold, strange land.

A Dream Across The Ocean is a musical that celebrates the faith and determination of the African Caribbean Church community who were part of the Windrush generation that came to Britain during the 1940's 50's and 60's.

Bumni Mojekwu has been cast in the pivotal role of Annie. She played Mercy in EastEnders and its internet spin-off EastEnders:E20. Mercy's introduction to EastEnders along with her grandmother Grace made them the first Nigerian family to appear in the series. In October 2011, Bumni was nominated in the Young Shooting Star (16-23) category at the Screen Nation Awards for her performance as Mercy, which celebrates the best British Black talent.i988888888i has also appeared in the cult E4 sci-fi series Misfits, and in What Fatima Did at Hampstead Theatre.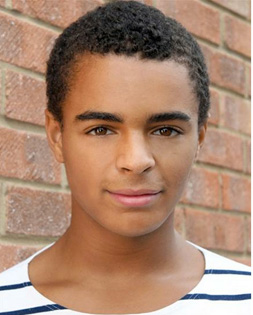 Layton Williams has been cast as Winston and Annie's son, David. Layton made West End headlines at the first black Billy in the musical Billy Elliott. He also sang the role of young Michael Jackson when ThrillerLive opened in the West End in 2009. On TV he starred as Kylie in two series of Jonathan Harvey's comedy, Beautiful People.

The Windrush Generation On June 22, 1948, the SS Empire Windrush first docked at Tilbury in Essex. Its arrival marked an important moment in the history of modern England. The steamship had stopped in Jamaica to pick up some of the thousands of servicemen who had been recruited to serve in the armed forces during the second world war.

They were joined on their life-changing Atlantic voyage by some 500 other Caribbean men and women keen to visit England. Over the years "the Windrush generation" and their families - 500,000 migrants - have become integral to our society.


Listings info for Dream Across the Ocean