The MehmeFemi's
Are you ready for a culture clash sitcom about a Turkish-Nigerian family?
Published:

Monday, February 16, 2015 11:47 AM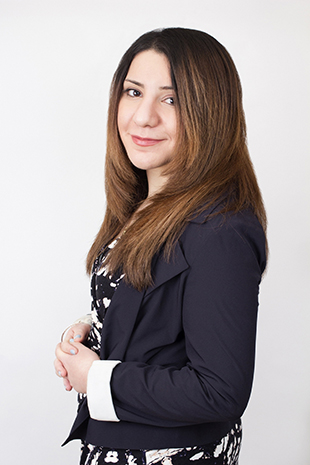 Muge Ahmet, 25, is a determined and hardworking scriptwriter with a passion for exploring and bringing to life, characters from a range of diverse backgrounds. Coming from a Turkish Cypriot background, Muge feels she is best placed to exploit the common misconceptions and prejudices that ethnic minorities may face. Having previously worked for the BBC for EastEnders: E20 and creating and developing a new family for the show, the Mehmet family, Muge has gained significant experience about writing through her fellow co-writers on Britain's longest running continuous drama.
Aside from full-time work and currently studying for a Masters in Cognitive Behavioural Psychotherapy, and having gained a BSc in Psychology, Muge is working on a TV sitcom and has produced a web-version of the pilot, directed by Steve Finn who has directed several TV dramas including EastEnders.
The TV sitcom, The MehmeFemi's is about two culturally contrasting families who find themselves thrust upon one and other. Set in south London, the lives of the Turkish Cypriot family, the Mehmet's, are suddenly thrown into chaos when they find that a Nigerian family, the Olafemi's, have, not only moved in next door, but have taken it upon themselves to invite themselves in to take a bubble bath and hit on the daughters. The young adults from both families find themselves sharing not only a balcony but comforting similarities, as they try to break free from their parents' overpowering, but ultimately outdated beliefs, and live in a more modern life. Muge is working very hard to get this show picked up and commissioned by one of the major television stations.