MOVE OVER BRIT SCHOOL, THERE IS A NEW ACADEMY IN TOWN!
Published:

Sunday, February 16, 2014 1:21 PM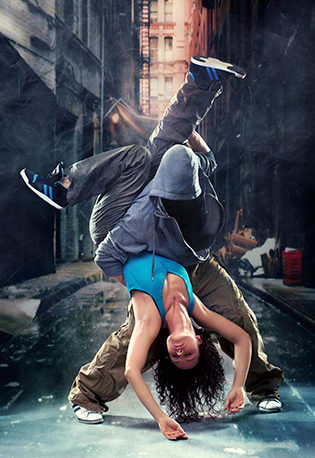 September 2014 sees the launch of Dv8 Academy, an innovative 16-19 school for excellence in digital media, music technology, event management, performing arts and fashion design. The intention; to deliver an academy that 're-imagines education' for the 21st century; one that will be regarded by young people, parents and employers as one of the leading providers in London.
Already being dubbed as the 'Brit School of East London' and to be located in Waltham Forest, East London, Dv8 Academy will have state-of-the-art facilities, a cutting-edge curriculum and access to ome of the leading organisations within relevant sectors. Furthermore, the academy will provide an exciting new opportunity for some of the most disadvantaged communities in the country while attracting students from across the capital, eager to access a curriculum dedicated to education and vocational training in creative, music and media.
At the helm of the academy is newly appointed principal Sacha Corcoran, one of the Queen's 2014 honourees of an MBE for her services to education as a deputy director for learners and partnerships at City and Islington College. A veteran in the educational sector Sacha Corcoran has worked in the industry since 1994. During that time Sacha has managed vocational education in a number of FE colleges and developed the new Creative Apprenticeship framework for the Sector Skills Council Creative & Cultural Skills. "I am thrilled to be leading such an innovative and professional team here at DV8 at this important and exciting time in the opening of the DV8 Academy." she said "The role of the academy will be to provide world class education, giving our students access to high profile employers in the creative sectors and a teaching and learning environment that is inspiring, stimulating and promotes positive wellbeing and academic achievement."
The academy is preceded by Dv8 Training, Founded by Alexis Michaelides, Ben Jolly and Ian Morton. Dv8 Training serves as a training provider that has earned a national reputation for delivering courses in the creative industries. Fast forward 14 years and Dv8 Academy is the evolution, which has brought together a wealth of innovative professionals from education and media backgrounds to create a unique learning environment for passionate young people.
With the backing of the industry and the educational expertise of the team, Dv8 Academy will cultivate an inspirational learning environment to produce motivated, prepared young people ready to progress directly into apprenticeships, HE, employment and enterprise in London's creative and cultural economy. Dv8 Academy graduates will add to London's vibrant cultural scene as well as contribute to the economic growth of a sector that represents 5% of the UK workforce and contributes £19bn a year.
Managing director Alexis Michaelides said: "We believe that young people need a place where they can develop their creativity, ideas and skills. The media and creative industries are a massive sector for the UK and we produce some of the most talented music producers, fashion designers, filmmakers and event producers in the world. We aim for the Dv8 Academy to be the place for young people to start their amazing journey."
Info: DV8 Academy will open in September 2014. Young people and parents can register their interest now for the Dv8 Academy at www.dv8academy.com