Shortlist Announced for Alfred Fagon Award for Best New Play of the Year 2017
Published:

Friday, December 1, 2017 12:33 PM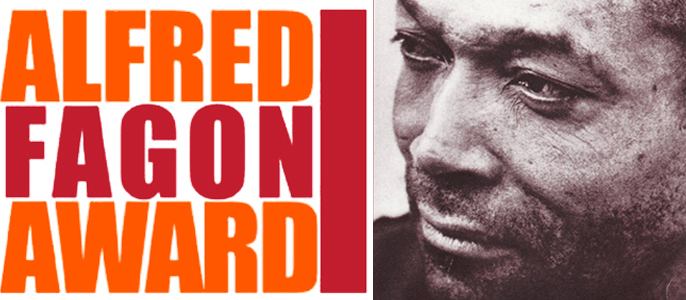 This year's shortlist looks at a range of themes that speaks to the social and political ambiguity in contemporary race issues.
Nine Nights by Archie Maddocks
SparkPlug by David Judge
Barber Shop Chronicles by Inua Ellams
A Black Fella Walks into a Bar by Melanie Pennant
Shebeen by Mufaro Makubika
Other awards presented include the Audience Award and the Roland Rees Bursary.
The Alfred Fagon Audience Award recognizes and celebrates talented Black British playwrights of Caribbean and African descent writing in Britain today.
The Alfred Fagon Award is supported by The Peggy Ramsay Foundation.
Info: The award will be presented to the winning writer at the 21st Alfred Fagon Awards at The Dorfman Theatre, National Theatre on Friday, 8th December. For more information about the Award contact Administrator and Creative Producer Pauline Walker on 07896 413 575 or email info@alfredfagonaward.co.uk or visit the Alfred Fagon Award website.